Senior spotlight: Panthers' Long grows to love throwing after late start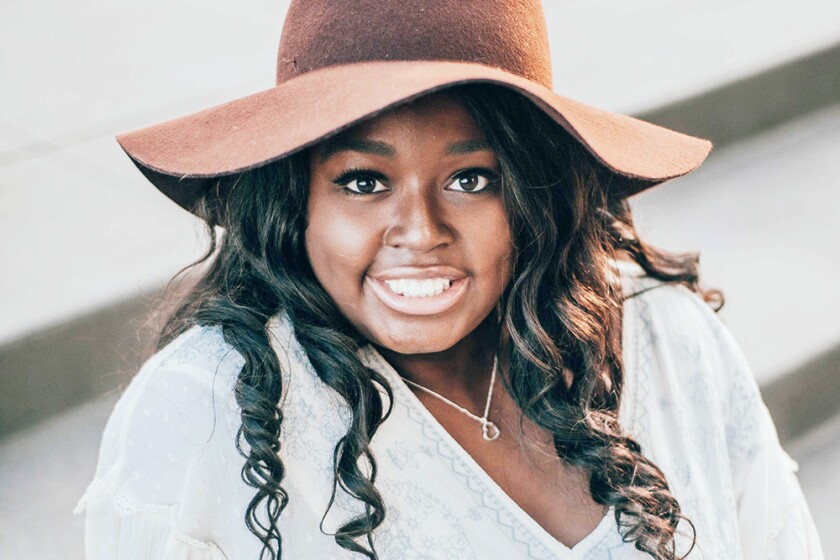 The Parkers Prairie track and field teams featured six seniors between their boys and girls programs this spring season.
Jayden Gylsen, Luke Geiser, Jordan Schroeder, Steven Becker, Olivia Long and Adrienne Butler were ready to help the Panthers before the COVID-19 pandemic shut down sports across the world.
The Echo Press reached out to each of the Parkers Prairie seniors as a way to recognize them, with Long responding for a story centered around four questions: Why does she compete in track and field? What does she miss the most about it this spring? What is a favorite memory from competing? What are her future plans after high school?
Olivia Long
Why she competes: I wanted to try something new my junior year and decided to join track. Eventually, I gained interest in throwing and realized I had found something I loved and was fortunately good at. I compete in track and field because I can push myself individually during my event and then cheer on my fellow teammates in their events, as well.
I like being able to really focus on myself during my event and just the fact that you have to do well and exceed at each meet and there's no slacking.
What she misses most: I miss my team most. I liked the practices. They were always fun and we were always laughing and enjoying our time together. I miss the meets. It was a whole different atmosphere when it was time to compete, but the team always made it fun.
Favorite memory: My favorite memory was the throw that pushed me through to sections and my (personal record). I never thought I would make it that far my first year.
Future plans: I plan on attending North Dakota State University for pre-med to eventually become a neonatal doctor. I plan on finding some track related activities to do on campus.