Softball: Chargers recognize solid young nucleus
Junior Sydney Schaefer named MVP for Brandon-Evansville.
We are part of The Trust Project.
BRANDON-EVANSVILLE — The Brandon-Evansville softball team had two athletes earn first-team honors when the All-Pheasant Conference awards were announced in June.
Junior center fielder Sydney Schaefer and shortstop/pitcher Kylee Dingwall both were a part of that 10-person group that made the first team.
Junior Taylin Kramer (SS/P) was a second-team all-conference player, and junior Sophie Koep (1B) and senior Kaytlyn Pattrin (OF/P/3B) were honorable-mention selections. Pattrin had a 2.56 ERA with 17 strikeouts in 13.2 innings pitched. She hit at a .275 clip with a .431 on-base percentage while scoring 16 runs and driving in 7.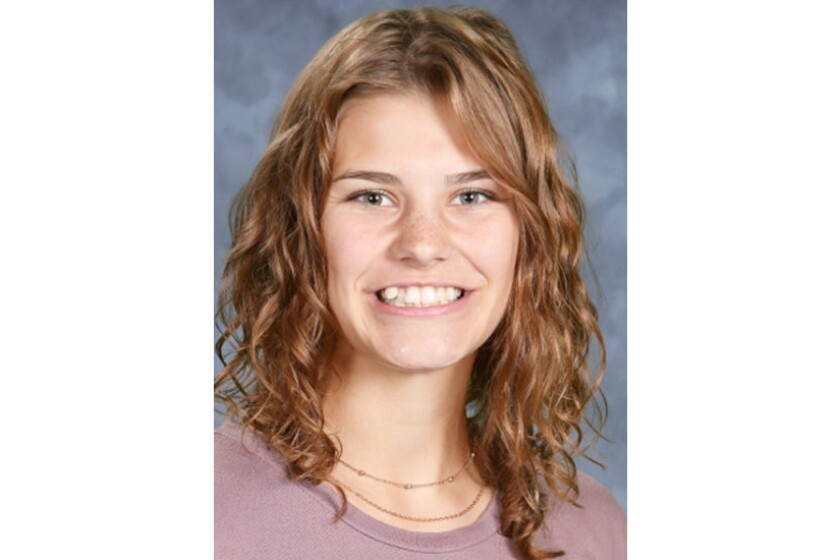 1
/
4:
Sydney Schaefer / MVP
2
/
4:
Kylee Dingwall, Silver Slugger
3
/
4:
Taylin Kramer, Miss Hustle
4
/
4:
Madeline Stich, Most Improved
Schaefer earned Brandon-Evansville's team MVP Award. She hit at a .404 average with a .470 on-base percentage. Schaefer led the Chargers in runs scored with 23 and RBI's with 16.
Koep was the Gold Glove Award winner, while Dingwall won the Silver Slugger Award. Koep hit .319 with 16 runs scored and 6 RBI's. Dingwall hit a team-best .433 among regular starters. She had 21 runs scored and 12 RBI's.
Kramer earned the Miss Hustle Award for her energy on the field. She scored 18 runs and drove in 10 with a .269 batting average and .433 on-base percentage.
Kramer also led the team in innings pitched at 47.2. She went 4-4 with a 3.67 ERA behind 58 strikeouts and 36 walks.
The Brandon-Evansville girls charged back from down 19 and were within arms reach, but Clinton-Graceville-Beardsley made the plays needed to secure the win.
Madeline Stich, an 8th-grader who started behind the plate at catcher, earned the team's Most Improved Player Award. She broke out with a .361 batting average and .439 on-base percentage and added six runs scored and five RBI's.
The Chargers finished with an 11-7 overall record. They went 10-4 in the Pheasant Conference. Hancock and Clinton-Graceville-Beardsley both tied for first in league play with 13-1 records.
Jessica Moberg of CGB was named the Pheasant Conference MVP, and CGB's Brice Hoffman was named the Coach of the Year. Hancock's Carlee Hanson was the Pitcher of the Year and the Offensive Player of the Year Award winner in the conference.
Brandon-Evansville was leaning on many athletes who were moving into bigger or completely new roles on varsity this season, giving the Chargers hope that they can improve on their 11-win season in 2023.