Nordic skiing awards: Jaelyn Miller, Matthew Johnson earn MVP honors as Cardinals hand out honors
Miller recognized after standout sophomore season, while Johnson is part of three seniors the Cardinals recognized.
ALEXANDRIA — The Alexandria Nordic Skiing Team honored its past season with a season-ending banquet on March 1.
"As we celebrated and reflected on the season, we want to make sure we give thanks to the many parties involved for helping us function: Andes Tower Hills, The Dive Store, the Cardinal Athletic Foundation, the AAHS A-Club, The Community Woodfire Pizza Grill, District 206 Transportation Department, Sheree Saxton, Ben Kvidt, our awesome group of parents, and our coaching staff with Casey Call, Katie Ledermann, with some help from Ellie Hurlen and Brita Soderholm," head coach Jeremy Rapp said.
The Cardinals boys finished fourth at this year's Central Lakes Conference Championships, while the girls finished third.
1
/
7:
Matthew Johnson / MVP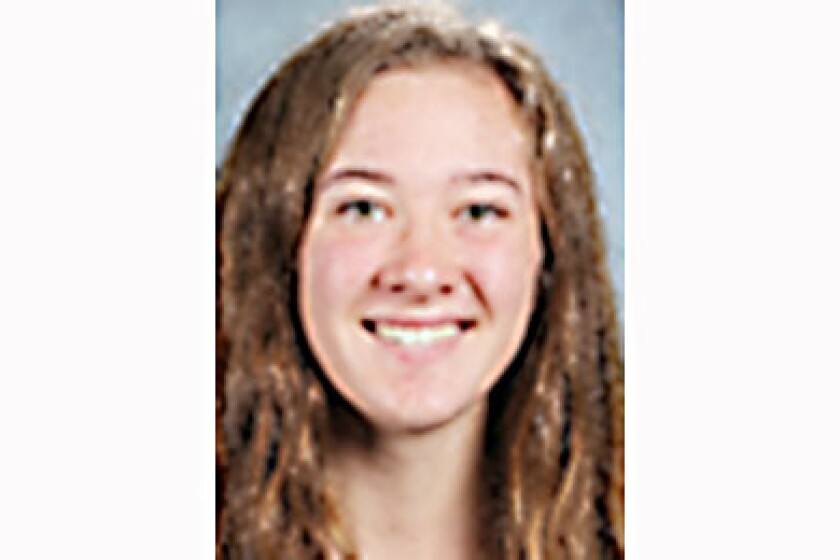 3
/
7:
Mackenzie Jurchenko / Most Improved
4
/
7:
Lauren Englund / Team Spirit
5
/
7:
Cyler Coauette / Team Spirit
6
/
7:
Amanda Bergerson / Hardest Worker
7
/
7:
Spenser Chinn / Hardest Worker
Sophomore Jaelyn Miller finished 37th out of 111 skiers at the state championships. Miller was named the Alexandria girls MVP, while Matthew Johnson won the boys MVP honor.
Johnson, Dulce Bakker and Lauren Englund were the three seniors that the program recognized at the banquet.
"Although they are a small group, any coach can tell you it is never easy seeing a group graduate and move on," Rapp said. "We thank these three skiers for their years of dedication and look forward to their moves in the coming years."
Englund and Cyler Couautte were recipients of the team's sportsmanship/spirit award. Luke Walsh and Mackenzie Jurchenko were named the team's most improved athletes, while Spenser Chinn and Amanda Bergerson were named as the hardest workers.