Baseball: Parkers Prairie takes care of Browerville; B-E splits final doubleheader
Parkers Prairie and B-E are now ready for the postseason.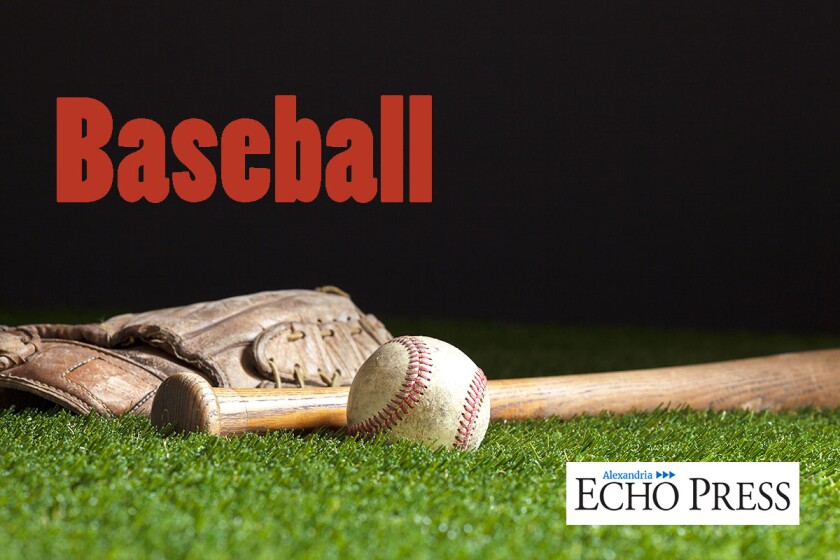 The Parkers Prairie Panthers wrapped up the regular season with a 4-3 win over Browerville on Thursday. The Panthers jumped ahead early with an RBI by Zach Mrnak.
Browerville scored the next three runs to take a 3-1 lead. After that Nolan Steidl settled in on the mound and offense, he drove in two runs in the fifth with a single. Cohen Noska knocked him home to give the Panthers a 4-3 win.
David Revering pitched the final two innings and kept Browerville from scoring.
Parkers Prairie ends the regular season with a 14-5 record and begin the Section 6A playoffs next week.
B-E beats Sauk Centre, falls to Ottertail Central
The Brandon-Evansville Chargers got going early in a win over Sauk Centre on Thursday, but didn't get the bats going in game two against Ottertail Central.
B-E scored nine runs combined in the first three innings against Sauk Centre, including five in the third. B-E won that game 10-1, but lost 11-0 to OTC.
"I felt we played an all-around complete game versus Sauk Centre," B-E head coach Brian Perleberg said. "We had offensive contributions from multiple players, and received strong pitching from Brady Perleberg. Carter White and the defense made plays. Bryce Froemming had a solid game behind the plate and Landon Sullivan had a big day at third base. We were really happy with how those two freshmen played."
In game one, Perleberg went 3-for-4 at the plate with three RBIs, two runs and earned the win on the mound.
Read more baseball coverage from the Echo Press
White, Kyler Sletto, Kian Gackle, Bryce Froemming, and Lucas Fuller all had singles.
In game two, OTC scored three runs in the second, third, and five in the fifth and won the game in five innings.
"OTC is a really nice ball club who have quality pitchers, play good defense, and put pressure on you offensively," coach Perlerberg said. "They will certainly make some noise in their section tournament next week. We had chances in the first two innings to score some runs and make a game of it, but just couldn't get that timely hit when we needed it, and they cashed in on their opportunities. Somedays, that's just how the game goes. All in all, I felt we improved in some areas we had been struggling in and made some changes in the lineup that provided positive results, so even though the score was lopsided, we are continuing to learn and will now set our sights on the postseason."
White, Brady Perleberg, Sullivan, Sletto, and Gackle had hits for B-E in game two.
B-E has a 11-8 record headed into the postseason.
Game one -
Sauk Centre - 0 0 1 0 0 0 0 - 1
B-E - 3 1 5 0 0 1 X - 10
Game two -
OTC - 0 3 3 0 5 - 11
B-E - 0 0 0 0 0 - 0