Baseball: Glenwood-Lowry Legion erupts late to overcome Wheaton
A 5-1 deficit was erased after Glenwood-Lowry scored seven runs over the fifth and sixth innings.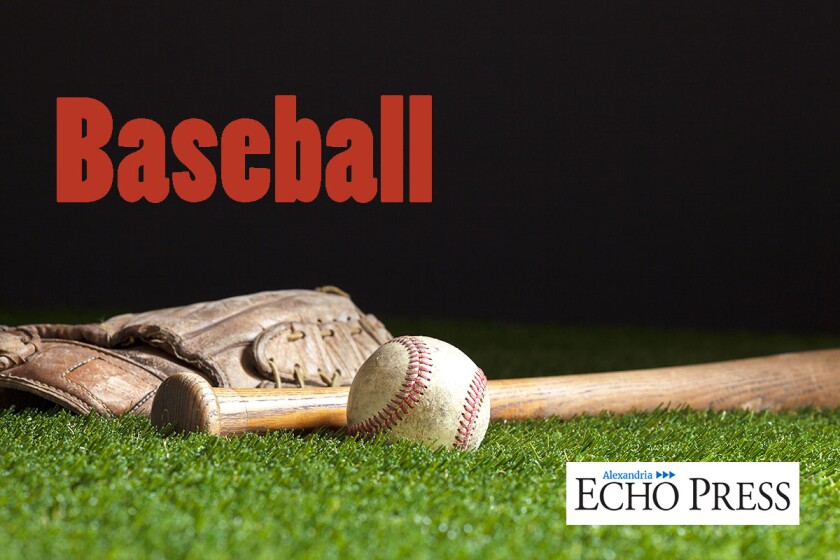 The Glenwood-Lowry Legion baseball team won a 10-5 game over Wheaton on Monday.
Wheaton led 5-1 after two innings, but a five-run sixth for Glenwood-Lowry helped secure the win.
Hunter Johnson came on in relief to throw five strong innings. He struck out seven and scattered just two hits and two walks while allowing no runs.
Dylan Alexander and Jacob Blair both homered as Alexander drove in three runs. Torii Johnson added three hits and three runs scored.
GLENWOOD-LOWRY 012 025 0 - 10 11 2
WHEATON 140 000 0 - 5 4 2
GLENWOOD-LOWRY PITCHING - Jacob Blair - 2IP, 2H, 5R, 0ER, 3BB, 5SO; Hunter Johnson - 5IP, 2H, 0R, 2BB, 7SO
GLENWOOD-LOWRY OFFENSE - Blair - 1-4, HR, BB, 1 run, RBI; Torii Johnson - 3-5, 2B, 3 runs, RBI; Dylan Alexander - 1-3, HR, 1 run, 3 RBI; Nathan Dell - 1-1, 1 run, RBI; Jack Larson - 1-2, 2 BB, 1 run; PJ Johnson - 0-3; Jack Majerus - 2-3, 1 run, RBI; Hunter Johnson - 2-4, 1 run; Noah Jensen - 0-2; Cole Baker - 0-2; Conner Stein - 0-2; Blake Andreas - 0-1, 1 run