Baseball: Glenwood Lowry Legion 18U tops Granite Falls Post 69
Torii Johnson throws five K's in complete game win.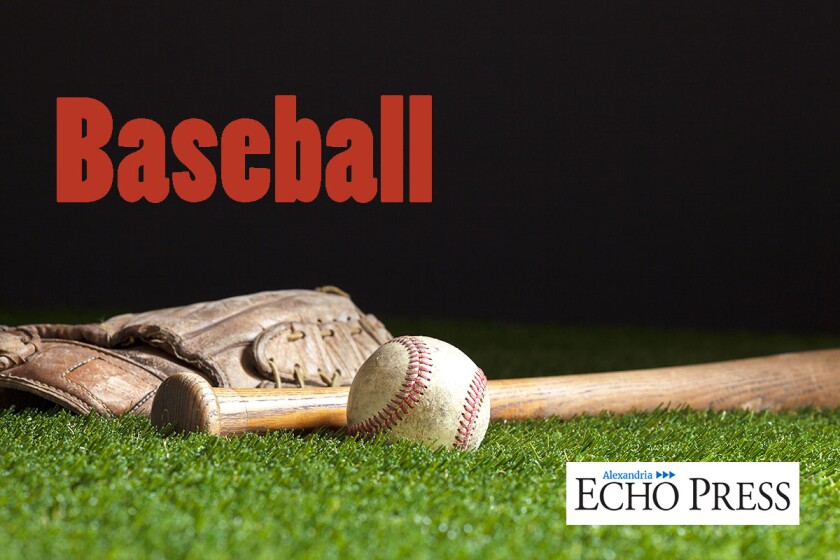 GRANITE FALLS - The Glenwood-Lowry Legion 18U team held Granite Falls Post 69 scoreless through six innings in a 4-1 win on Wednesday.
Torii Johnson threw a complete game for Glenwood-Lowry and had five strikeouts in addition to having one hit and an RBI with his bat. Johnson gave up seven hits in the win, zero walks and just one earned run.
Jacob Blair, Dylan Alexander, Hunter Johnson and Levi Johnson each had a hit. Blair and Alexander each had an RBI and Blair led the team in runs with two.
Glenwood-Lowry scored two runs in the top of the third inning and two in the top of the seventh.
Glenwood-Lowry - 0 0 2 0 0 0 2 - 4 5 4
Granite Falls Post 69 - 0 0 0 0 0 0 1 - 1 7 1
GLENWOOD-LOWRY PITCHING - Torii Johnson - W - 7 H, 1 ER, 0 BB, 5 SO
GLENWOOD-LOWRY HITTING - Jacob Blair, 1-3, RBI, R, BB; Torii Johnson, 1-4, RBI, R; Jack Larson, 0-2; Blake Andreas, 0-2; Paul Johnson, 0-2, BB; Noah Jensen, 0-3; Hunter Johnson, 1-2, BB; Levi Johnson, 1-3, Cole Baker, 0-0; Colin Stein, 0-0, BB; Austin Ballhagen, 0-0