Baseball: Glenwood-Lowry Legion 18U Team drops close games to Ashby and Sauk Centre
Ashby tops 3-2, Sauk Centre earns 7-6 victory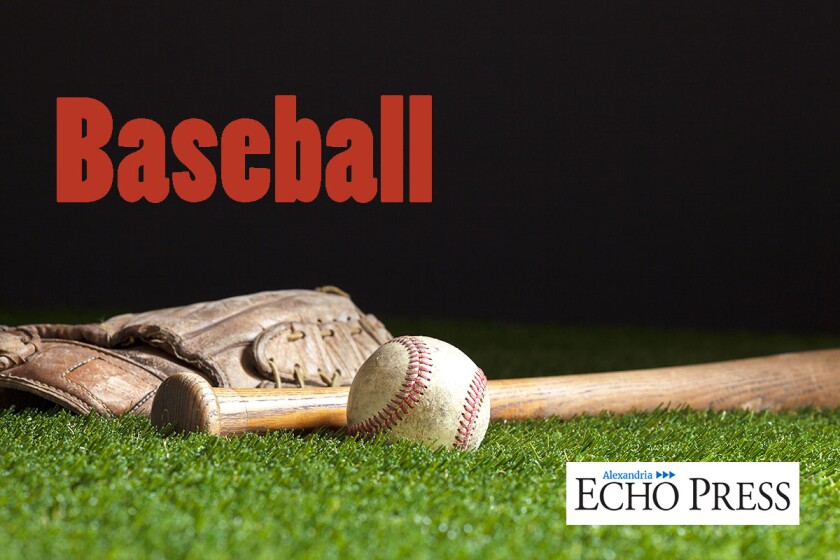 After earning a 7-2 win over Brooten on Friday, the Glenwood-Lowry 18U Legion team dropped two one-run games on Sunday with Ashby Post 357 earning a 3-2 win and Sauk Centre Post 67 earning a 7-6 win.
Ashby scored a run in the first two innings and broke the 2-2 tie with a run in the top of the sixth. Ashby had six hits in the game, led by Brady Perleberg with two. Perleberg and Evan Paulson had an RBI.
Dylan Alexander led the Glenwood-Lowry offense with two hits, one of which was a home run, and two RBIs.
Glenwood-Lowry got off to a hot start in game two as it led 4-1 after the second
inning. It led 5-1 after the fourth inning but Sauk Centre came roaring back in the sixth with one run and in the seventh with five runs to take a 7-5 lead.
Glenwood-Lowry cut its deficit to one by scoring a run in the bottom of the seventh but it wasn't enough as Sauk Centre held on to win 7-6.
Levi Johnson had three of Glenwood-Lowry's seven hits and two of the team's six RBIs. Jacob Blair also had two RBIs.
With the wins Sauk Centre and Ashby have advanced to the DII West Central Sub-State final four while Glenwood-Lowry has been eliminated. Ashby will play Morris at 5 p.m. Thursday and the championship for the sub-state will be on Sunday at Noon and at 2:15 p.m. (if necessary).
Ashby at Glenwood-Lowry
Ashby - 1 1 0 0 0 1 0 - 3 6 0
Glenwood-Lowry - 1 0 0 1 0 0 0 - 2 5 0
ASHBY PITCHING - C. Spangler - W - 7 IP, 5 H, 2 R, 2 ER, 2 BB, 5 SO, 1 HR
ASHBY HITTING - T. Olson, 1-3; C. Spangler (CF), 0-3, BB; B. Ecker, 1-3; M. Hoff, 0-3; H. Norby, 0-3; E. Paulson, 1-3; B. Christianson, 0-3; J. Norby, 0-3; C. Spangler (P), 1-3; Brady Perleberg, 2-3, RBI
GLENWOOD-LOWRY PITCHING - P. Johnson - L - 7 IP, 6 H, 3 R, 2 ER, 1 BB, 3 SO
GLENWOOD-LOWRY BATTING - J. Blair, 0-2, BB; T. Johnson, 0-3; D. Alexander, 2-2, HR, 2 RBI; P. Johnson, 0-2, BB; J. Larson, 1-3; J. Majerus, 1-3; N. Jensen, 1-3; H. Johnson, 0-3; L. Johnson, 0-2
Sauk Centre at Glenwood-Lowry
Sauk Centre - 1 0 0 0 0 1 5 - 7 9 3
Glenwood-Lowry - 0 4 0 1 0 0 1 - 6 7 4
GLENWOOD-LOWRY PITCHING - T. Johnson - 7 IP, 9 H, 7 R, 2 ER, 3 BB, 2 SO
GLENWOOD-LOWRY HITTING - Blair, 2-4, 2 RBI, BB; T. Johnson, 1-5, RBI; D. Alexander, 1-3, RBI; J. Larson, 0-2, 2 BB; P. Johnson, 0-4; J. Majerus, 1-4; N. Jensen, 0-1; R. Martin, 0-1; H. Johnson, 0-2; L. Johnson, 3-3, 2 RBI, BB