Baseball: Early offense leads B-E to win; Minnewaska sweeps Melrose
B-E used early offense to get a win, while Minnewaska earned two wins over Melrose in different ways.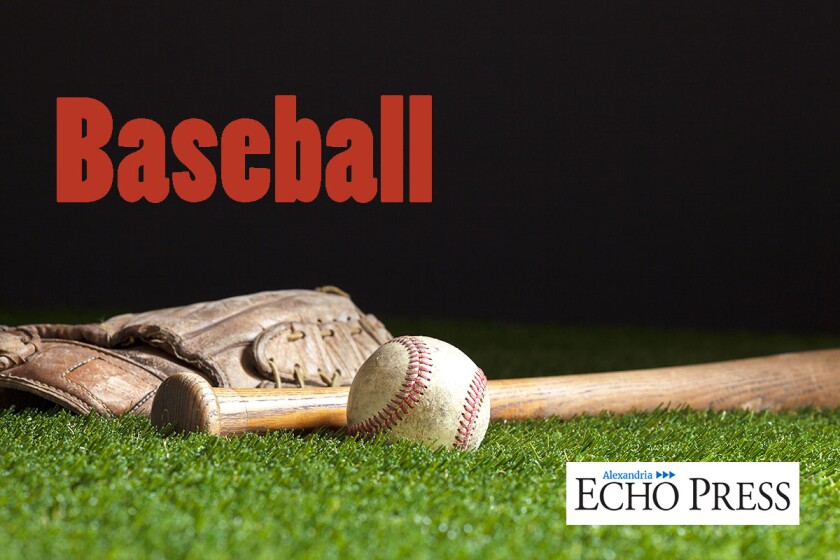 A 3-run first inning made the difference for the Brandon-Evansville Chargers in Monday's 7-4 win over Mahnoment-Waubun.
Brady Perleberg knocked in a 2-RBI single in the first inning, and B-E added another run on a passed ball
"Offensively, we are still working on a lot of things and will keep trying to figure out our roles," B-E head coach Brian Perleberg said. "While nobody had an outstanding day at the plate, everyone in the lineup did some positive things to help contribute to the situation they were in whether it was on the bases or swinging the bat. The bottom half of the order is making progress from where we were earlier this year, and most importantly, we are having fun and enjoying some nicer baseball weather."
Lucas Fuller had the win on the mound for the Chargers (9-4).
"We were able to throw several different pitchers, and all in all, we are very happy with the way they handled their assigned innings," Coach Perleberg said. "Dustin Gillespie gave us two shutout innings to start the game, and Lucas Fuller pitched the third and fourth very effectively. Landon Sullivan then came in and recorded five strikeouts in his two innings of work, and Desmond White came on in the seventh and put out the rally, so as a whole, they gave us all we could ask for."
B-E hosts New York Mills at 4:45 p.m. on Thursday.
M-W - 0 0 1 0 0 1 2 - 4
B-E - 3 0 2 2 0 0 X - 7
Minnewaska beats Melrose in two different ways
The Minnewaska Lakers defeated the Melrose Dutchmen in two different games on Monday.
Game one was a 2-0 shutout were PJ Johnson struck out five batters and allowed just two hits.
Things were much different in game two, as it was an 8-8 game that went to extra innings.
Noah Jensen blasted a solo home run to left field in the eighth inning to give the Lakers the 9-8 win.
Jensen had four hits in game two.
Minnewaska plays a doubleheader on the road against West Central Area at 4 p.m. on Tuesday.
Game one -
Minnewaska - 1 0 0 0 0 1 0 - 2 5 2
Melrose - 0 0 0 0 0 0 0 - 0 2 1
MINNEWASKA BATTING - Jack Majerus - 2-3, 2 R; Levi Johnson - 0-1, BB; PJ Johnson - 1-3, BB; Noah Jensen - 1-3; Alex Panitzke - 1-3
MINNEWASKA PITCHING - PJ Johnson - W - 7 IP, 2 H, 0 R, 0 ER, 2 BB, 5 SO
Game two -
Melrose - 0 5 0 1 2 0 0 0 - 8 8 2
Minnewaska - 3 0 1 0 2 2 0 1 - 9 13 4
MINNEWASKA OFFENSE - Jack Majerus - 0-3, BB; Levi Johnson - 0-3, 2 R, 2 BB; Dylan Alexander - 3-5, 2 R; PJ Johnson - 2-4, 2 R, RBI, BB; Noah Jensen - 4-5, 3 R; Austin Weber - 1-4, 2 RBI; Alex Panitzke - 2-4, 2 RBI; Austin Ballhagen - 1-3
MINNEWASKA PITCHING - Alex Panitzke - 4 IP, 5 H, 6 R, 6 ER, 6 BB, 4 SO; Jack Majerus - W - 4 IP, 3 H, 2 R, 2 ER, 3 BB, 3 SO