Tips for traveling to the Boundary Waters Canoe Area Wilderness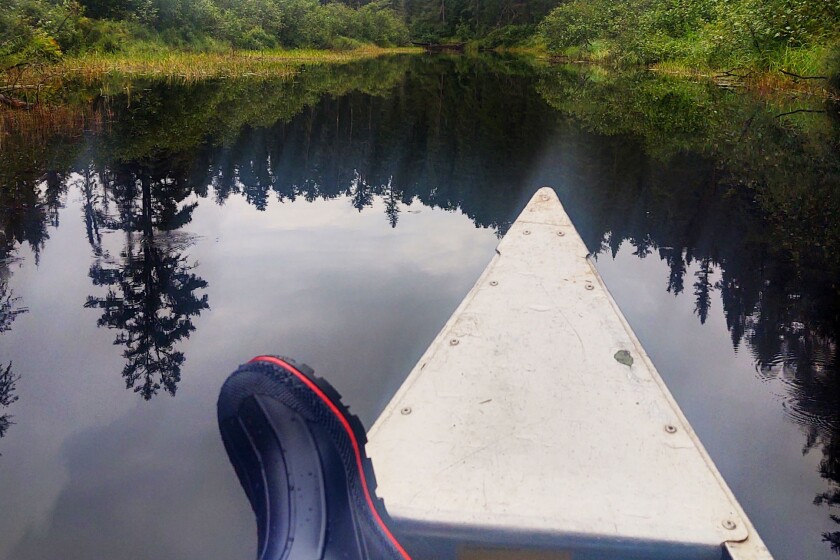 We are part of The Trust Project.
In 2021, 166,374 people visited the Boundary Waters Canoe Area Wilderness in northeastern Minnesota, according to the U.S. Forest Service's Permit & Visitor Use Report.
That's up significantly from before the pandemic. More than 50,000 of those visitors visit only during the day, according to the report, but the rest stay overnight.
If you're planning your own trip, even if you've gone before, visit the Forest Service's website, especially its Trip Planning Guide for the Boundary Waters . There are also a number of other websites where you will find good advice.
Here are some tips that I've compiled, some from the U.S. Forest Service and some from our own experience.

When hiking in a burned area, stay on the trail. Soil in a burned area is more vulnerable to erosion and you don't want to squash new growth.
Burned areas are more exposed, so a tarp or poncho might come in handy for privacy on the pit toilet.
Burned areas often lack tall enough trees to hang food away from bears and other critters, so the Forest Service recommends bringing a bear-proof container if camping in those areas.
Get a current Fisher map of the area you plan to explore. These detailed maps include elevation markings as well as hiking trails and current campsite locations. The U.S. Forest Service office sells them, but your best bet is to order one ahead of time in case the local office doesn't have them on hand.
Bring lots of 75-pound rope or stronger. We brought 150 feet, which might have been overkill, but it was good knowing it was there in case. It makes a nice tether for your canoe, a clothesline, and a way to suspend your food and garbage bags from trees.
A collapsible basin for washing clothes or dishes would be nice.
Having hot meals three times a day is doable, but washing dishes in the wilderness can be a hassle. Skip hot meals or reduce their frequency by dining on nuts, seeds, chocolate, dried fruit, cheese, jerky, crackers, or sandwiches.
Watch the weather forecast — if it's nasty, cancel your trip. People die in the Boundary Waters. They drown. They die of hypothermia. Trees fall on them. Strong winds can cause white caps and knock down trees.
Wear your life jacket whenever you're in a boat. BWCA water is cold year round and sudden immersion can send your body into shock even if you're a good swimmer.