Many local tournament options around Alexandria for bass anglers again
Farwell's Matt Klemm part of big couple of days on Ida, Reno.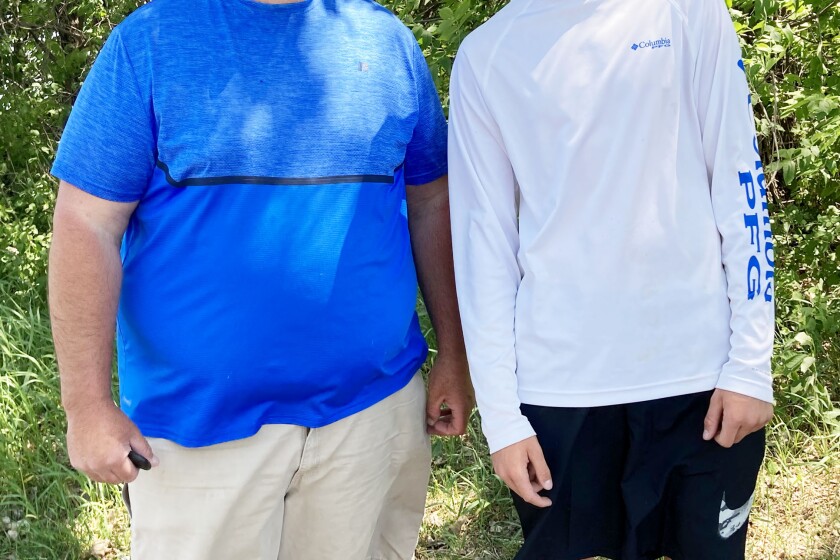 The 2021 Minnesota fishing season is in full swing with June being a great month to be on the water for a lot of different species that the Alexandria area has to offer.
Bass are a big part of that, and there are plenty of opportunities for anglers to take part in local tournaments again this year. Many of the local leagues and tournament circuits for largemouth and smallmouth can be found at https://www.bigchipnet.com/ .
Local anglers Shad Schmidt and Bill Infanger won a Northwoods Team Trail tournament on June 6 on Lake Osakis. Infanger and Schmidt teamed up to bring in a total weight of 17.36 pounds with a big fish of 3.9 pounds. Fred and Austin Loehrer were second with a total weight of 15.02 pounds, and Andrew Heitzman and Tim Barten finished third (14.48 pounds).
Both the Reel Team Bass and 20/20 Bassin' circuits opened their seasons this past weekend, and Farwell's Matt Klemm had quite a day on Saturday and Sunday.
Klemm teamed up with Alexandria's Trevor Trousil to win the Reel Team Bass stop on Lake Ida with their six smallmouth weighing in at 19.80 pounds. They had a big fish of 3.64 pounds.
Cody Rupert and Dustin Ziesemer finished second with a total bag of 19.57 pounds. Jon Englund and Kyle Wicklund finished third out of the 35-team field with a 19.26-pound limit. Rupert and Ziesemer had the big fish of the tournament weighing in at 4.4 pounds.
The tournament on Ida wrapped up on June 5, and Klemm turned around a day later and joined up with a young angler in Kensington's Jack Courrier to win the 20/20 Bassin' tournament on Lake Reno.
The 20/20 Bassin' circuit features two-person teams with one angler over the age of 20 and one angler under the age of 20. It's an affordable option for anglers looking to have some competition with the goal of getting more young people on the water.
"It's been going on for probably 10 years," Tom Wilkins said. "We do a drawing for the under 20s and give away a rod and reel. We do it to keep the kids involved."
Wilkins and his wife Kathy share organizing duties for the tournaments. The entry fee into each event is $50 per team, and anglers can fish up to three events on this year's circuit with tournaments on Lake Minnewaska coming on July 25 and Lake Ida on Aug. 22.
Klemm and Courrier won the tournament on Lake Reno by almost five pounds as they came in with their five-fish limit weighing in at 20.30 pounds. That was aided by a big fish of 4.74 pounds.
Eleven total teams fished in what was a windy day on Lake Reno with gusts up to 40 miles per hour. Those conditions likely kept some teams from coming, but anglers who showed up still caught fish with every team but one bringing in a limit.
"It was really windy and with the heat too," Wilkins said. "We always go 7 (a.m.) to 1 (p.m.) to keep it a little shorter for the younger kids, so at least it didn't get too hot on them. It was good fishing, but it was work to stay in that wind."
Bass fishing has been good in the Alexandria area in recent years, and that looks to be the case again this year as the summer heats up.
"The size of the tournament weigh-ins and the fish coming in are improving over the last three or four years," Wilkins said. "This is basically post spawn right now, so they're a little slower. Probably in a week or so, the bite is really going to get good."