Baseball: Legends see success on opening week
The Alexandria College Legends began their first season with two wins.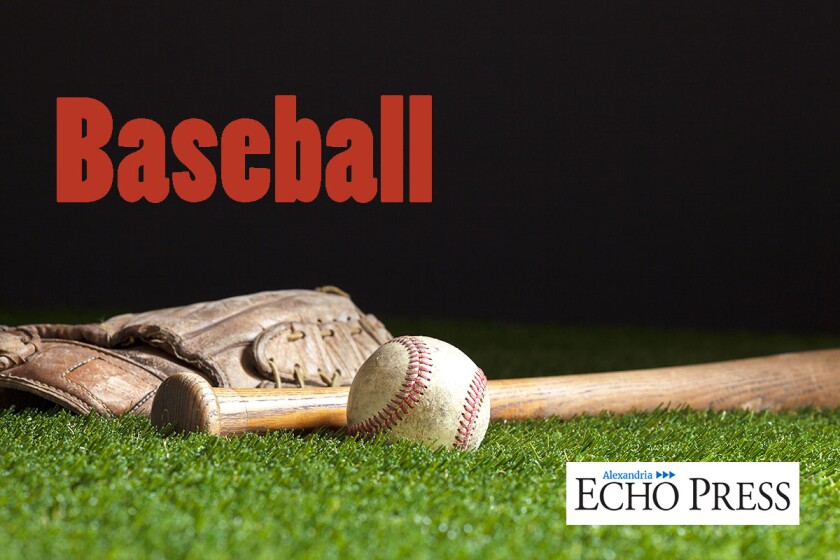 Alexandria College's first-ever baseball games went exactly as planned as they earned an 8-4 win over Minnesota North College-Hibbing on Wednesday, March 1, 2023, and 11-4 on Thursday, March 2, 2023 (stats not yet available for March 2 game) at U.S. Bank Stadium in Minneapolis.
In game one, the Legends trailed 4-1 after 5.5 innings but scored six runs in the bottom of the sixth inning to flip the momentum that eventually gave them the win.
After the Legends scored a pair of runs on walks and a hit by pitch, shortstop Carter Lang ripped a two-RBI double to put the Legends ahead for good.
Designated hitter Lucas Bergum had the first in program history, while second baseman Jacob Merrill had a team-high two hits and also had two RBIs.
Jalen Vorpahl earned the win on the mound for the Legends. He pitched three and one-third innings and struck out six.
Brock Depute started the game for the Legends and struck out one in 2.2 innings pitched. Parker Jendro pitched the final inning and struck out one.
The Legends (2-0) are back in action on Tuesday in Florida against Minnesota North College-Itasca at 5:45 p.m.
Alexandria vs. MNC-Hibbing - March 1 stats
ALEXANDRIA HITTING - Levi Lampert, 1-3, R, RBI, BB; Lucas Bergum, 1-1, R, 2 BB; Carter Lang, 1-3, R, 2 RBI, BB; Jaden Drill, 0-3; Chuck Hackett, 1-3, RBI; Felix Porras, 0-1, BB; Jacob Merrill, 2-3, R, BB; Will Plowman, 0-2, R, RBI, BB; Mason Conrad, 0-2; Torin Olson, R; Caden Sand, 0-0, BB; Maddox Mortensen, 0-0, R; Brady Gobel, 0-0, BB
ALEXANDRIA PITCHING - Brock Depute, 2.2 IP; 7 H, 2 R, 2 ER, 1 SO; Jalen Vorpahl, W, 3.1 IP, 6 H, 2 R, 2 ER, 1 BB, 3 SO; Parker Jendro, 1.0, 1 SO