Baseball: Legends' hot start continues
An 8-3 win on Monday gave the Legends their ninth win of the season. Two Legends also took home conference player of the week honors.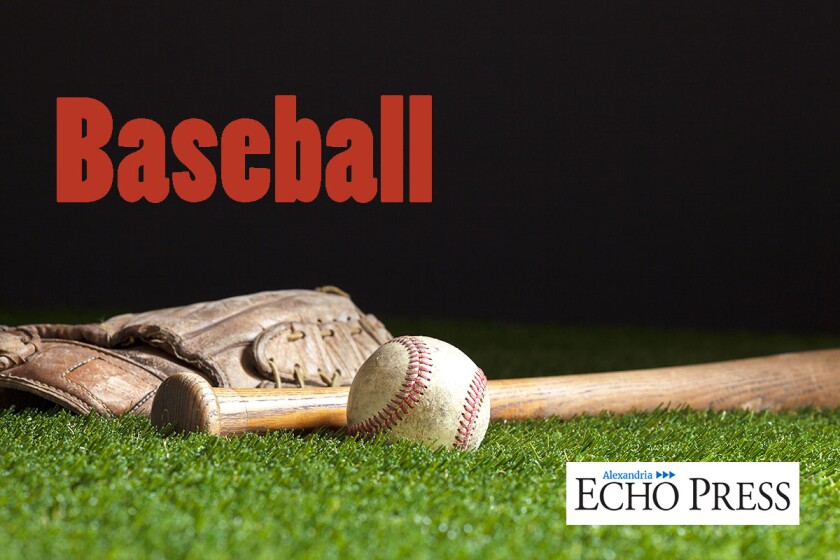 The Alexandria Legends baseball team is headed home from a successful trip in Florida. The team's record stands at 9-2.
The team's most recent win came on Monday over Hudson Valley Community College, 8-3.
The Legends trailed 2-0 in the fifth inning but swung things in their favor with two runs off an error and a run on a passed ball.
A Jacob Merrill RBI single gave the Legends a 4-2 lead.
Hudson Valley scored in the sixth inning, but Alexandria put the way in the seventh inning.
The Legends scored a run on an error and one off a passed ball. Will Plowman knocked in two runs with two RBI double.
Brock Depute earned the win on the mound for the Legends. He struck out eight and allowed just three hits and two runs in five innings pitched.
Depute is now 2-0 so far this season on the mound.
The Legends had two players win Minnesota College Athletic Conference playoff of the week honors, pitcher Lucas Burgum and outfielder Levi Lampert.
Burgum, a Mandan, North Dakota, native, threw a no-hitter in a 10-0 win over Minnesota North College-Itsaca on March 7, 2023.
From March 6-12, 2023, Lampert, an Upsala native, went 10-of-22 at the plate, had a double, triple, three RBIs, three stolen bases, and was walked four times. He also had a win on the mound.
This win was followed by a 4-2 loss to Westchester Community College on Tuesday.
Alexandria is back on the diamond for a doubleheader on Thursday, March 23, 2023, against Minnesota Post Grad in River Falls, Wisconsin.
Hudson Valley - 0 0 1 1 0 1 0 0 0 - 3 6 4
Alexandria - 0 0 0 0 4 0 4 0 X - 8 6 2
ALEXANDRIA BATTING - Levi Lampert - R, 2 H, BB; Jacob Merrill - R, 2 H, RBI; Lucas Burgum - R; Carter Lang - R; Brady Goebel - 2 R, H, 2 BB; Noah Lower - H, RBI, BB; Will Plowman - H, 2 RBI; Carter Ruschmeier - R
ALEXANDRIA PITCHING - Brock Deput - 5 IP, 3 H, 2 R, 2 ER, 4 BB, 8 SO; Chuck Hackett - 3 IP, 3 H, 1 R, 1 ER, 1 BB, 4 SO; Logan Bullock - 1 IP, 1 BB, 3 SO