Alexandria runs its record to 2-0 with win over Minneapolis Southwest
Charlotte Lempka and Maddie Buysse each post double-digit kills in the four-set win for the Cardinals.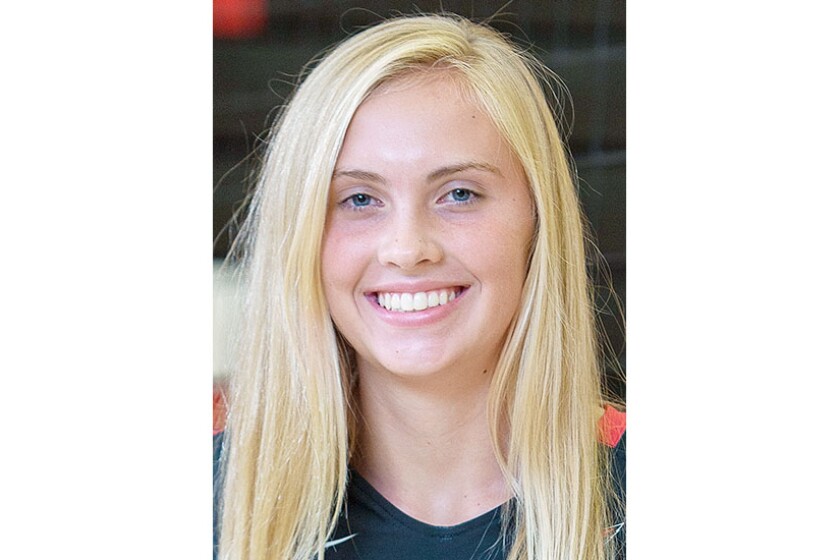 The Alexandria volleyball team ran its record to 2-0 on Saturday as the Cardinals beat Minneapolis Southwest at the Breakdown Side Out Classic at Hopkins High School in four sets.
Alexandria won the first set 25-15 behind strong starts from Charlotte Lempka and Maddie Buysse at the net. Minneapolis Southwest won the second set 25-22, but the Cardinals bounced back to win 25-21 and 25-19 in sets three and four.
Buysse had 12 kills and Lempka finished with 11 to help lead the offense. Kiya Issendorf distributed 38 assists, while Tessa McGrane had 20 digs. Lempka also added three blocks defensively.
Alexandria is at St. Cloud Apollo on Tuesday night before the home opener at AAHS at 7 p.m. on Thursday against St. Cloud Tech.
Alexandria 3, Minneapolis Southwest 1
(25-15, 22-25, 25-21, 25-19)
ALEXANDRIA - Tessa McGrane - 1 ace, 5 assists, 20 digs; Addie Rossum - 3 aces, 6 kills, 1 assist, 2 blocks, 8 digs; Erika Wentworth - 1 ace, 4 digs; Hailie Kent - 1 dig; Kiya Issendorf - 3 aces, 3 kills, 1 block, 38 assists, 12 digs; Lilly Thul - 4 kills, 1 assist, 2 digs; Cora Larson - 2 aces, 6 digs; Hadley Thul - 1 ace, 9 kills, 5 digs; Addie Boesl - 2 aces, 3 digs; Maggie Anderson - 1 kill, 3 digs; Maddie Buysse - 12 kills, 1 block, 2 digs; Charlotte Lempka - 11 kills, 3 blocks, 1 dig