The debate about which diet is best for high blood pressure may be over
You know the drill — eat a healthy diet to prevent heart disease and lower blood pressure. But what, exactly, is the best eating plan to choose? A new study may have figured that out. Viv Williams has details in this episode of NewsMD's "Health Fusion."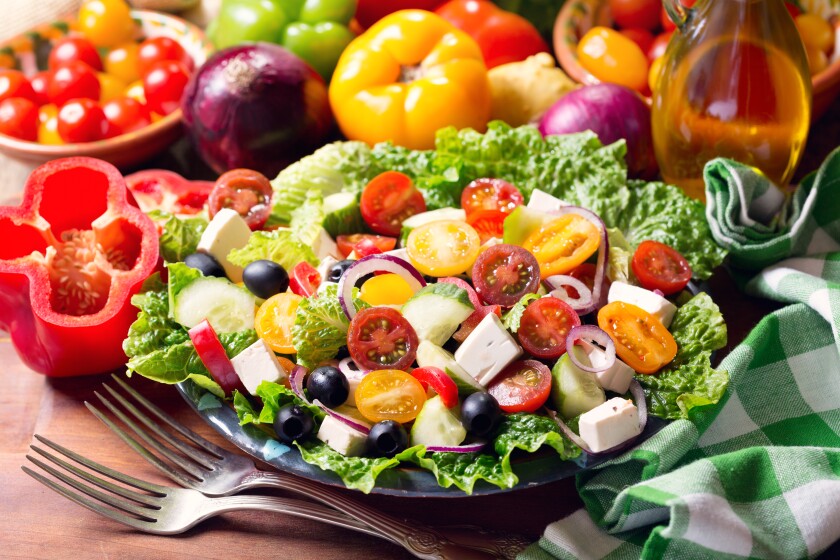 We are part of The Trust Project.
ROCHESTER — If you have high blood pressure, the DASH diet may be your best bet for reducing your risk of heart attack and stroke.
Research presented at an American Heart Association (AHA) hypertension meeting suggests that adopting the DASH diet — the acronym for Dietary Approaches to Stop Hypertension — may be the most effective lifestyle choice you can make for lowering blood pressure. The DASH eating plan is designed to help manage blood pressure and features fruits, vegetables, lean meats, nut, seeds and grains. It also emphasizes limiting red meat, sodium, sugars and sugar-sweetened beverages.
The research team focused on people with stage I hypertension, which is defined as having a systolic (top number) level of 130-139 mm Hg or having a diastolic (bottom number) measure of 80-89 mm Hg. Optimal blood pressure readings are 120 over 80.
"Nearly nine million young and middle-aged adults with untreated stage 1 hypertension represent a significant, impending burden for health care systems," says Dr. Kendra D. Sims, from the University of California, San Francisco and co-lead author of the study. "Our results provide strong evidence that large-scale, healthy behavior modifications may prevent future heart disease, related complications and excess health care costs."
The team estimates that 8.8 million U.S. adults, ages 35-64, have untreated stage 1 hypertension. They recommend that other lifestyle changes, such as physical activity, sustained weight loss and moderating alcohol intake should be done in coordination with the DASH diet.
Follow the Health Fusion podcast on Apple, Spotify and Google podcasts. For comments or other podcast episode ideas, email Viv Williams at vwilliams@newsmd.com. Or on Twitter/Instagram/FB @vivwilliamstv.
What are your favorite holiday foods? In this NewsMD column, a local chef demonstrates his mother's amazing Christmas lasagna. And Viv Williams explores how holiday food traditions can be good for your health.