Heatwave hydration. How to know if you're drinking enough liquid in hot weather
Drinking liquid in hot weather is key to avoiding heat-related illness. How much do you need and what should you drink? In this episode of NewsMD's "Health Fusion," Viv Williams gets heatwave hydration info from an Emergency Medicine doctor.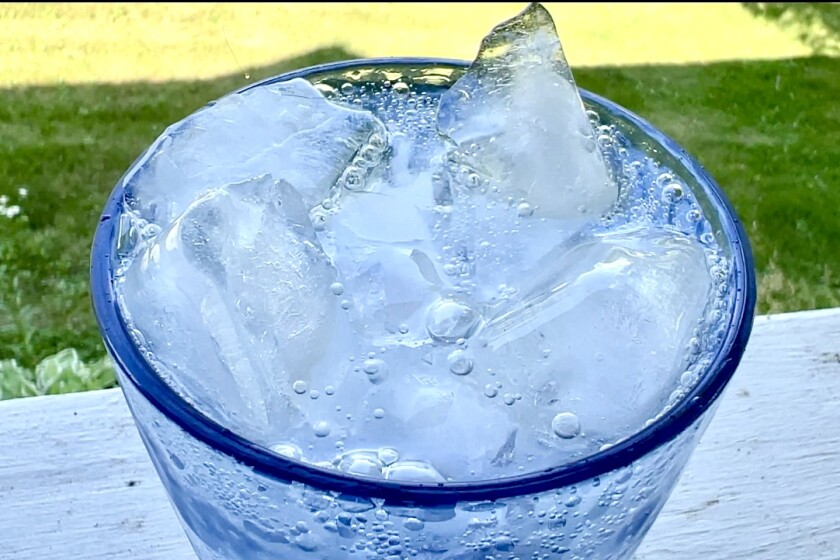 We are part of The Trust Project.
ROCHESTER, Minn. — Sweating is your body's cooling mechanism. So when temperatures soar, you need more liquid, especially if you're not used to hot weather.
"When all of a sudden it's hot, nobody has adjusted and you need a lot more water than you'd expect," says Dr. James Miner , chair of Emergency Medicine at the University of Minnesota Medical School.
How much do you need to drink to avoid heat related illness? Dr. Miner says that depends, because we all have different activity levels. But there are some things you can do to know if you're drinking enough.
"The most obvious is what your urine looks like," Miner said. "The darker it is, the more water you need. If the urine is completely clear, you do not need any more water."
You do need more water if:

You're sweating
You're urine is dark
You haven't urinated in 6 hours
You're thirsty
If you're thirsty, you're already below a healthy liquid level.
What should you drink? The Centers for Disease Control and Prevention's website notes that water is sufficient if you're eating normally. And that you should avoid liquids that contain alcohol or caffeine.
Older adults and kids under age two are at greatest risk of dehydration.
Follow the Health Fusion podcast on Apple, Spotify and Google podcasts. For comments or other podcast episode ideas, email Viv Williams at vwilliams@newsmd.com. Or on Twitter/Instagram/FB @vivwilliamstv.
The aftermath of reports of active shooters at several Minnesota schools has increased anxiety levels for some students and parents. Even though the situation was a hoax, people worry about the real thing. In this episode of NewsMD's "Health Fusion," Viv Williams talks to the director of clinical services at Zumbro Valley Health Center about how parents can help their kids cope.