Ries appointed to Osakis School Board through December
The action was taken at the board's regular meeting on Monday, Aug. 8.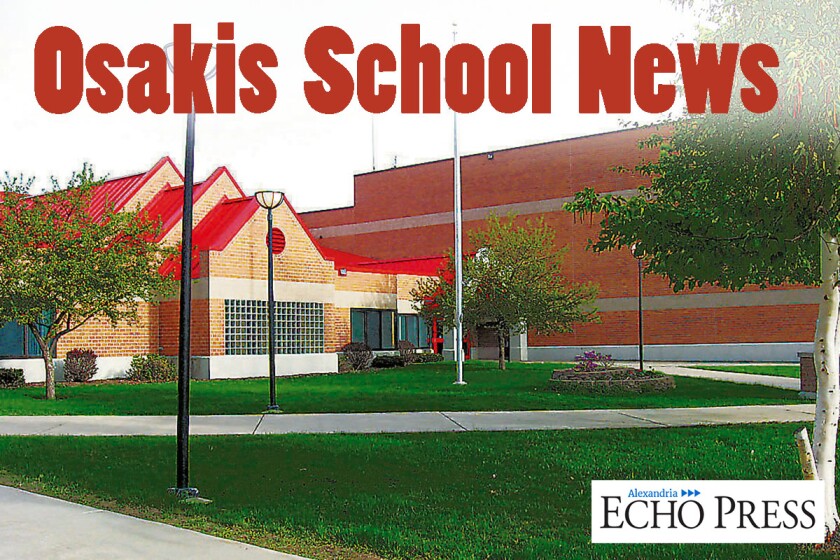 OSAKIS — The Osakis School Board approved a resolution naming John Ries an interim board member through the end of the year.
The action was taken at the board's regular meeting on Monday, Aug. 8.
Ries will fill the position vacated by Justin Dahlheimer, who was hired as the district's new business manager last month. The voters will decide who will serve the remaining two years of Dahlheimer's term in a Tuesday, Nov. 8 special election.
Athletic admission prices go up
The school board also voted to increase athletic admission prices to $6 for adults and $4 for students.
Superintendent Randy Bergquist said the district has not had an increase in these prices "in a long time."
He added that the costs to participate in school athletics will remain the same.
"With athletic prices, we're really priding ourselves on keeping costs down for students," Bergquist said. "It's safe to say it's probably the cheapest school in the area that I know of for students to partake in extracurricular activities. Those costs are always down."
State mandate drives up adult lunch prices
Due to a state mandate, the school board also raised the price of adult lunches to $5.
The board had previously increased the price to $4.25 at its July meeting.
The price of student lunches will not be affected, but Bergquist encouraged parents to fill out the free and reduced meal price forms.
"Breakfast and lunch has to be paid for, with the exception of kindergartners, who get free breakfast," he said.
Bergquist said he will post a video on the forms in the near future.