Osakis School District seeks new superintendent
Current superintendent Randy Bergquist submitted a letter to the district, stating his intent not to pursue another contract as superintendent.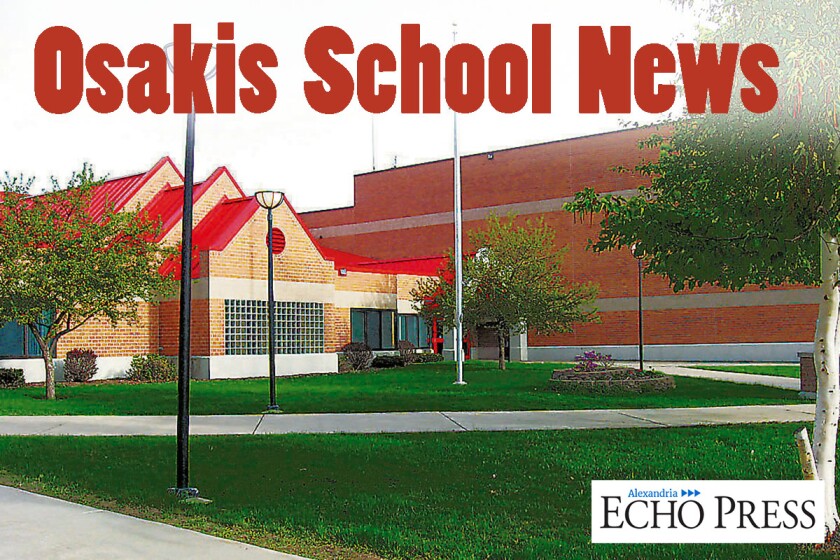 OSAKIS — The Osakis School District is looking for a new superintendent.
Last month, current superintendent Randy Bergquist submitted a letter stating his intent not to pursue another contract as superintendent, and the school board voted to post for the position at its January meeting.
In the letter, Bergquist wrote that he recently received his doctorate and is looking to pursue other opportunities in education.
"I want to sincerely thank the students and families for their support during my tenure here," Bergquist wrote. "I thoroughly enjoyed working with Osakis students and I wish all of them a bright future."
Bergquist began his career with the Osakis School District when he was hired on as the elementary school principal in June 2016. He was named interim superintendent in February, 2017 after Joe Broderick resigned, and was named superintendent a month later.
According to a brochure posted on the school district's website, the application deadline for the position is March 1, with interviews beginning March 17.
The new superintendent position will officially begin July 1, the brochure read.
School board hears special education program update
At the Osakis School Board's regular meeting on Monday, Feb. 13, special education coordinator Allison Vogel gave a program update.
"We are currently at about 17% special education students in the district, which is comparable to what the state wants us to be at. Their goal is 14 to 16%, so 17% is very good," she said.
Vogel said the district is doing what it can to best meet the needs of its students, including offering a training session about trauma-informed and behavioral strategies for paraprofessionals next week.
"This is the first time that we're doing it here," she said.
The district's curriculum has been studied, as well, and a demonstration of a new language arts curriculum will take place later this month, she said.
This curriculum will potentially be purchased with federal recovery dollars that must be spent this year, Vogel said.
"That money is available to us, so we're looking at getting the curriculum using that money, so it won't come out of the regular budgets that we have," she said.