Osakis School Board approves proposed budget for 2022-2023 school year
The action was taken at the board's regular meeting on Monday, June 20.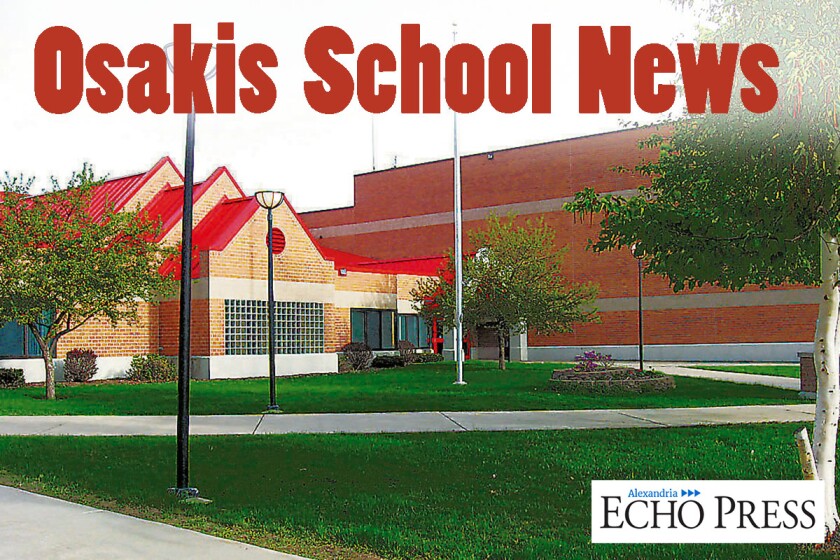 OSAKIS — The Osakis School Board approved the district's 2022-2023 proposed budget at its regular meeting on Monday, June 20.
According to the budget summary provided to the board members, the district will have revenues of $11,816,377 and expenditures of $11,744,847.
"This is based on projections," said district Superintendent Randy Bergquist. "Anything can happen this summer. If there's one thing I try to be, it's conservative on our numbers. …
"If there's anything I've learned the last two years with COVID, it's that this can really fluctuate over the summer," he said.
Bergquist added that if necessary, the board can prepare a revised budget in November or December.
The school board also approved the budget for this year's summer school session, which is set to take place from July 25 through Aug. 11.
The session will involve seven teachers and two teachers aides, and will be attended by 76 students, according to a budget sheet provided to the board members.
The estimated total budget for the session is $17,566.92.
The school board also voted to advertise for and hire a district business manager.
Bergquist said a business manager could benefit the district given the various "financial ramifications from federal (and) state" levels over the past couple of years.
All three issues were passed unanimously.