Minnesota Supreme Court backs City of Osakis in wastewater treatment dispute
Minnesota Pollution Control Agency isn't giving up yet, however.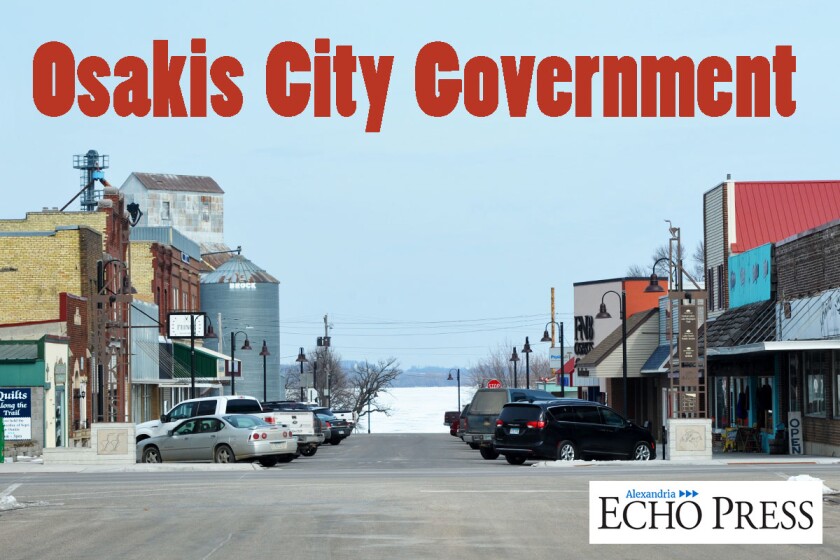 ST. PAUL — The City of Osakis received another favorable court ruling in its dispute with the Minnesota Pollution Control Agency over requiring a more strict permit limit on the city's wastewater treatment facility.
In March, the Minnesota Court of Appeals issued a decision that the MPCA made legal errors and lacked substantial evidence to enforce the permit. The MPCA subsequently filed a petition for review of the decision with the Minnesota Supreme Court.
On Tuesday, July 19, the Supreme Court denied the MPCA's petition , leaving the Court of Appeals' decision in place.
"We have fought long and hard to stop MPCA from violating its own regulations and placing undue regulatory and financial burdens on the city and its residents and businesses," said Osakis Mayor Dan Wessel in a news release. "We have attempted to resolve this matter without litigation for years, repeatedly asking MPCA to apply the law as written and consider all the evidence, but instead MPCA fought us all the way to the Supreme Court. We look forward to being able to put this matter behind us and I hope we can work with MPCA collaboratively in the future."
The city's attorney, Daniel Marx, said he was grateful the Supreme Court let the city's victory in the Court of Appeals stand.
"This has been a difficult and hard-fought case for the city and we are happy with the outcome," Marx said. "It's not easy to take on a powerful state agency and the grit and determination demonstrated by the city and its leaders to stand up for their community is commendable."
The Minnesota Pollution Control Agency is pursuing an appeal to the Supreme Court after the Minnesota Court of Appeals ruled in favor of the City of Osakis.
The dispute, however, isn't over yet, according to Darin Broton, director of communications for the MPCA.
"While the MPCA and the City of Osakis now take their perspectives to an administrative law judge, Lake Osakis remains impaired with excessive nutrients," Broton said in a statement issued Thursday, July 21. "Phosphorus pollution in Lake Osakis and downstream Minnesota waters puts human health at-risk and adversely impacts the economic vitality of our communities. The MPCA remains committed to a holistic approach of working with community partners to protect Minnesota's waters."
The Minnesota Court of Appeals finds that the Minnesota Pollution Control Agency committed legal errors and lacked evidence to support wastewater regulation.
Minnesota Pollution Control Agency says phosphorus in wastewater puts human health at risk, diminishes economic vitality.