Nursing home on Minnesota's North Shore hasn't had any COVID cases
With the federal declaration of the end of the public health emergency earlier this month, North Shore Health announced its care center never recorded a coronavirus case.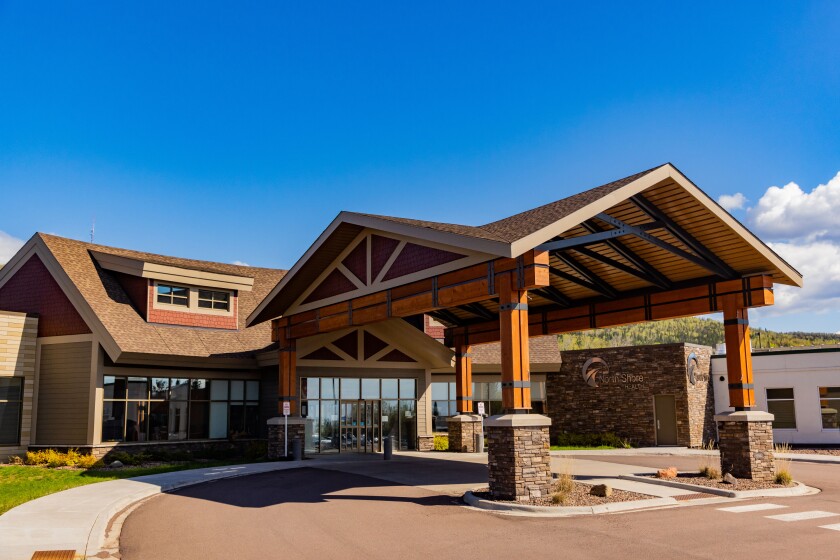 GRAND MARAIS — The North Shore Living care center did not detect a single COVID-19 case in its facility throughout the entire coronavirus public health emergency, North Shore Health announced in a news release Tuesday.
The Cook County nursing home has 37 beds, according to its website. Kimber Wraalstad, CEO of North Shore Health, said the health system followed protocol from the Centers for Disease Control and Prevention, Minnesota Department of Health, and the Centers for Medicare and Medicaid Services from the beginning of the discovery of coronavirus in the U.S. more than three years ago.
The federal government declared an end to the COVID public health emergency May 11. The U.S. Public Health Emergency was declared Jan. 31, 2020, with a presidential declaration of a nationwide emergency following on March 13, 2020.
WASHINGTON, D.C. — President Donald Trump will address the nation at 2 p.m. CDT Friday, March 13, in The White House, where he is expected to declare a national emergency.
In the last three and a half years, Cook County recorded six COVID-related deaths, according to the Minnesota Department of Health. The county was the last in Minnesota to record a COVID death, with its first death Dec. 1, 2021. With a population of about 5,600 people, Cook County is the seventh-least-populous county in the state.
The person who died was between ages 75 and 79.
While the Minnesota Department of Health didn't begin its reporting requirements for COVID cases in assisted living facilities until the middle of the pandemic, Troy Batchelor, director of nursing at North Shore Health, said the team at North Shore Living is extremely proud of its perfect record of zero cases.
"It has been quite the ongoing effort, but our staff rose up to meet the challenge," Batchelor said in the release. "We couldn't be more proud of our staff for their outstanding achievement in protecting our residents."
The facility, working closely with the city of Grand Marais and Cook County, implemented several strict safety protocols to protect its patients and residents — many of whom are immunocompromised and at increased risk for serious infection. COVID testing, vaccinations, symptom monitoring and quarantine protocols have been part of the Emergency Medical Plan, plus masking, hand hygiene and entry screening.
"The toll on our staff has been significant," said Robert McGregor, director of nursing at the North Shore Health Care Center. "Like most health care facilities, we have had to persevere in spite of staffing shortages. Our staff has had to pull extra shifts to cover for that shortage."
North Shore Health thanked community members for complying with safety measures and advised people to stay tuned for updates regarding facility protocol.
"While many changes will take place going forward, NSH will remain vigilant in our efforts to keep this facility safe for all," Wraalstad said.