Alexandria School Board awards heating contract
Masters Plumbing and Heating of Alexandria submitted the lowest base bid in the amount of $2,635,000.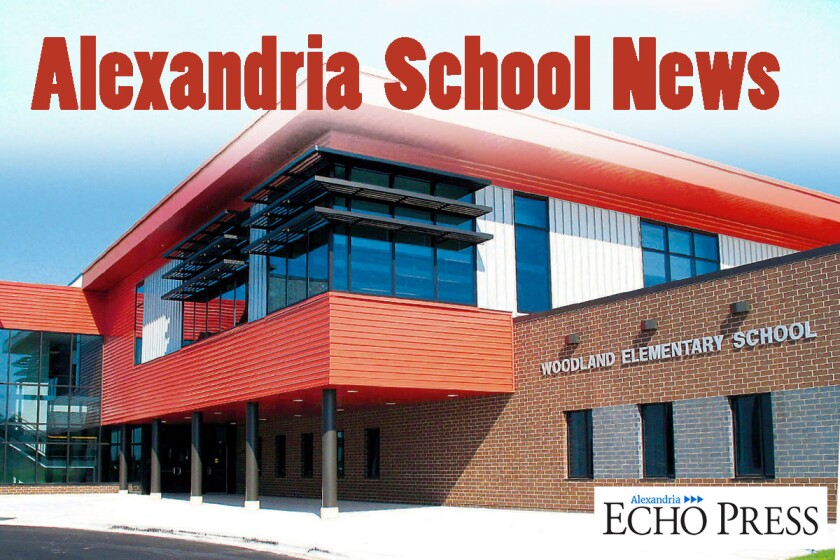 We are part of The Trust Project.
ALEXANDRIA – At its Monday, Nov. 21 meeting, the Alexandria School Board awarded the heating, ventilation and air conditioning contract for the Discovery Middle School to Masters Plumbing and Heating of Alexandria.
The company submitted the lowest base bid in the amount of $2,635,000.
The federal Elementary and Secondary School Emergency Relief fund, known as ESSER, will cover the majority of the project expenditures.
In other plumbing and heating action, the board rejected the HVAC bid for the Garfield Elementary School project. Two contractors presented a complete proposal, but both were over the budget the board established.
The project is not off the table. The board has asked the administration to explore a federal department of energy grant as an alternate funding source.
Other Items from the November 21 meeting:
Principal Troy Wunderlich, and six staff members from Miltona Elementary shared updates on unique and engaging experiences at Miltona Science Magnet School that strengthen relationships with their students and families.
Darcy Josephson, assistant superintendent of teaching and learning, provided an overview of the curriculum and program modifications being proposed at Alexandria Area High School for the 2023-2024 school year. The board approved the first reading, with a second reading anticipated at the December board meeting.
Josephson also provided an overview of the 2021-2022 World's Best Workforce report summary. Under Minnesota law, school districts must develop an annual report and summary for each school year. Prior to the board meeting, the report was reviewed by the Curriculum Advisory Council and the School Board Curriculum/Policy Committee.
The board adopted a resolution combining polling places for school district elections not held on the day of a statewide election. This is part of an annual process.
Approved the work agreement for the transportation and paraprofessionals employee group for the 2022-2023 and 2023-2024 school years.
Points of Pride
The board also recognized several School District 206 teams as "Points of Pride," including:
The Girls Cross Country Team earned the title of Section AA champions and placed second at the state meet. Individually, Citori Halbe placed ninth at state.
The Boys Cross Country Team took home the title of Section AA champions and placed ninth at the state meet.
Girls Soccer also claimed the title of section champions for 2022.
The Robotics Team, Team 3313 Mechatronics, hosted 24 teams for the Northern Minnesota Robotics Conference and became the conference champions. Students also received the Chairman's Award – honoring the team that best embodies the mission of FIRST and represents a model for other teams to emulate.
New A-Team members/retirement
The board welcomed 39 individuals to the district's A-Team staff.
It also approved a letter of retirement from Barbara Hedstrom who served as a paraprofessional for 21 years. The board thanked her for her service and dedication to students and families of Alexandria Public Schools.
Policy updates, first reading
The board approved the first reading of policy updates for 15 categories – Policy 209 Code of Ethics (new policy), Policy 209 Conflict of Interest for school board members (being renumbered), Policy 215 Addressing School Board Member Violations (new policy), Policy 410 Family and Medical Leave, Policy 415 Mandated Reporting of Maltreatment of Vulnerable Adults, Policy 423 Employee-Student Relationships, Policy 424 License Status, Policy 426 Service Animals in the School District, Policy 427 Workload Limits for Certain Special Education Teachers, Policy 430 Student Teacher and Intern Supervision, Policy 432 Use of Related Service Staff Such as Contracted Nurses and Other Service Providers in Alexandria Public School District, Policy 450 Assignment and Transfer of Personnel, Policy 451 Leave Request, Staff, Policy 452 Staff Transportation for District Purposes and Policy 515 Protection and Privacy of Pupil Records.
The Curriculum/Policy Committee reviewed the policies at its curriculum meeting and supported the additions and revisions.
Policies adopted
The board adopted the revisions to the policies and procedures that received a first reading at the October 2022 School Board meeting.
This includes Policy 409 Employee Publication, Instructional Materials, Inventions, Creations and Presentations, Policy 411 Employment Procedures, Policy 412 Training of New Employees, Policy 417 Chemical Use and Abuse, Policy 418 Drug-Free Workplace/Drug-Free School, Policy 419 Tobacco-Free Environment; Possession and Use of Tobacco, Tobacco-Related Devices and Electronic Delivery Devices; Vaping Awareness and Prevention Instruction, Policy 420/540 Students and Employees with Sexually Transmitted Infections and Diseases and Certain Other Communicable Diseases and Infectious Conditions, Policy 421/706.1 Gifts to Employees and School Board Members, Policy 422 Policies Incorporated by Reference, Policy 472 Employee Referral Program, Policy 603 Curriculum Development, Policy 722 Public Data Requests (renumbered from 724) and Policy 733 Student Transportation Safety.
Upcoming events
Nov. 24-25: No school PreK-12; Compass closed.
Dec. 1: Elementary Orchestra, 7 p.m., Discovery Middle School Gym.
Dec. 2: The "Snow Ball," an evening of dancing and live music, featuring the AAHS Jazz Band, AAHS Carolers, and Katy's Swing Band. Tickets at the door – $10 adults, $5 students. Proceeds help support the AAHS Jazz Ensemble.
Dec. 3: Ringin' & Swingin': The George Maurer Group Holiday Show, AAHS PAC, 7 p.m.
Dec. 5: DMS Choir Concerts – 7th grade at 7 pm; 8th grade at 8 p.m. Both concerts to be held in the DMS Gym.
Dec. 13: DMS 6th grade Band Concert, 7 p.m., DMS Gym.
Dec. 18: AAHS Christmas Concert, 3 p.m. and 5:30 p.m, AAHS Performing Arts Center.
Dec. 19: School Board meeting, District Office, 7 p.m.
Dec. 21: First day of winter.
Dec. 23-Jan 2: No school PreK-12; Compass closed.
Jan. 3: PreK-12 classes resume.