Former Douglas County resident charged in husband's death in Texas
Sarah Jean Hartsfield, of Chambers County, Texas, is being held on a $5 million bond after the death of her husband, Joseph Hartsfield.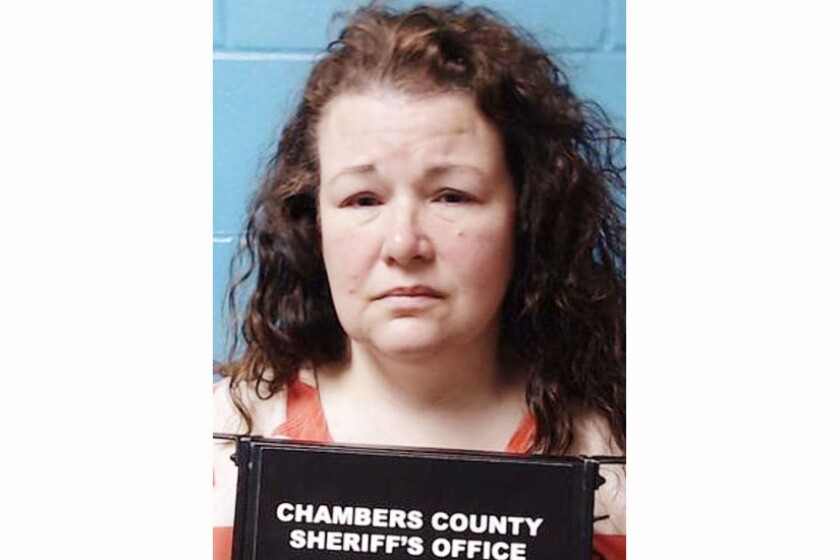 A woman who fatally shot a Garfield, Minnesota, man in 2018 has been charged with killing her husband in Texas.
Sarah Jean Hartsfield, of Chambers County, Texas, is being held on a $5 million bond after the death of her husband, Joseph Hartsfield. It has been reported that he was her fifth husband.
In the Garfield shooting five years ago, Sarah Jean Hartsfield was not charged in the death of her boyfriend, David Bragg. An investigation by the Minnesota Bureau of Criminal Apprehension and the Douglas County Sheriff's Office determined that she was acting in self-defense.
According to a report from ABC13 Eyewitness News in Houston, on Jan. 7, 2023, Sarah Hartsfield made a 911 call due to a medical issue with her husband.
Officials said that Joseph Hartsfield, who was 46, had diabetes, adding that his insulin levels were extremely high in the four to six hours that preceded the 911 call, the report read.
A glucose monitor sounded an alarm "for quite some time" before action was taken, the report read.
Joseph Hartsfield was in a coma for a week before he died, the report read.
"The story that the wife gave the hospital, the deputies, the detectives (does) not match up to the forensic evidence," Chambers County Sheriff Brian Hawthorne said in the report.
Sarah Hartsfield has been in custody since at least Monday, when the report was filed.
In 2018, Sarah Hartsfield, whose last name was Donohue at the time, said she shot and killed Bragg after he discharged a handgun at her during a domestic violence incident, according to a 2019 report from Douglas County Attorney Chad Larson.
A limited trajectory analysis of a bullet hole at the scene was performed, and found to be consistent with Bragg discharging his firearm at Hartsfield as she was ascending the stairs, Larson's report read.
The report read that Hartsfield was "justified in shooting Mr. Bragg as a matter of self-defense as she was facing lethal force and had no reasonable possibility of retreating from the threat."
Hartsfield was ultimately not charged in the shooting death of Bragg.
Douglas County's investigation into the 2018 shooting is now considered active again following the receipt of some new information, an email from Larson to the Echo Press read.
"Our investigation is considered 'active' again because we are following-up on new information that our sheriff's office received on Tuesday (Feb. 7) regarding the 2018 shooting," Larson said. "For that reason, I'm unable to process data requests from the media and I am unable to comment further at this time pursuant to Minnesota law."