Enrollment for Alexandria Public Schools down from last year at this time
But enrollment is up from the end of the school year in June.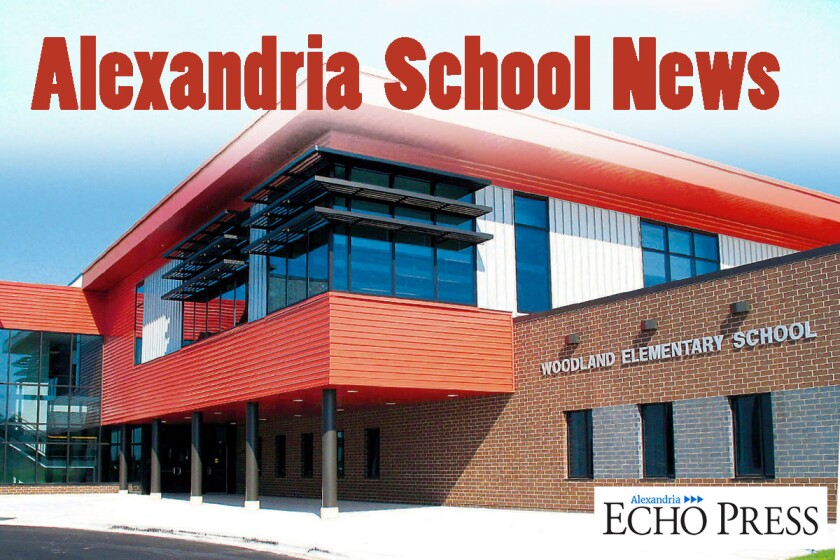 We are part of The Trust Project.
ALEXANDRIA — Enrollment in Alexandria Public Schools is both up and down. The 3,923 students reported on Oct. 3 is up 12 from the 3,911 students that was projected for this time of year. That projection was made May 23, at the end of last school year. It is also slightly up from the June enrollment, which was 3,919.
The enrollment is for students in K-12 and does not include any pre-Kindergarten students.
When compared to October 2021, however, the enrollment is down 48 students. The October 2021 enrollment was 3,971.
Trevor Peterson, director of Businesses Services, shared enrollment numbers with the Alexandria School Board at the regular meeting Monday, Oct. 17 .
He included enrollment numbers for the past seven years, which showed a decline since 2019.
Here's a look at October enrollment numbers for the school district for K-12 students:

2015 – 3,922
2016 – 3,992
2017 – 4,105
2018 – 4,083
2019 – 4,141
2020 – 3,993
2021 – 3,971
2022 – 3,923
Peterson said there are many factors involved, including lack of housing and childcare in the Alexandria area, along with recruitment of staff and the COVID-19 pandemic.
Peterson also presented the district's audit information to the school board.
Alexandria Public Schools received a clean or "unmodified" audit, which he said is the best a school district can get. It means that the district's financial statements are prepared using accounting principles generally accepted in the U.S. and that the financial statements do not contain material misstatements and are fairly presented.
The district also received four clean, unmodified opinions on compliance with the major federal award programs report, which Peterson said was "great news."
The district is required to obtain an annual audit in accordance with the Single Audit Act.
The district is audited every year by an independent audit firm to ensure sound financial practices and management. For a number of years, the school district has been audited by the firm, EideBailly.
Alexandria School Board member Maureen Eigen told Laura Knudsen, another school board member, that her approach was not helpful.
Alexandria Public Schools ended the year with a fund balance of $8.047 million. Peterson said having a positive fund balance contributes to a favorable bond rating, produces investment income and provides a source of working capital to meet cash flow needs, and it offers a cushion for unexpected expenditures or revenue shortfalls.
The school district strives to maintain a minimum unassigned fund balance in an amount that shall be no less than 11% and no more than 16% of the annual operating expenditures.
For the current year, that target amount is $6.3 to $9.2 million. The $8.047 million falls within that range.
Judd Hoff of Alexandria, who formed and is chairman of the Citizen's Flag Defense Council, spoke to school board members about the use of the flag.
He said in recent years, the U.S. Flag has been displayed improperly and in altered or redesigned states, which is illegal. He noted that there are statutes that prohibit alterations to the design of the flag.
In his written statement to the school district, he said the right to destroy a flag in protest or temporarily place things on the flag as an act of free speech have been recognized as First Amendment rights.
However, Hoff told board members the sanctity of the flag is more important than First Amendment rights when it comes to redesigning and altering the representation of the flag as they are publicly displayed.
He noted that there are codes within the school district which mandates that all persons present on school property must be in compliance with state and local laws, including those that have to do with the flag.
He went over several U.S. codes pertaining to the flag, as well as local city codes, and said the only question school board members should have is how they are going to bring staff and students into compliance.