Court of Appeals sides with city of Osakis on phosphorus issue
The Minnesota Court of Appeals finds that the Minnesota Pollution Control Agency committed legal errors and lacked evidence to support wastewater regulation.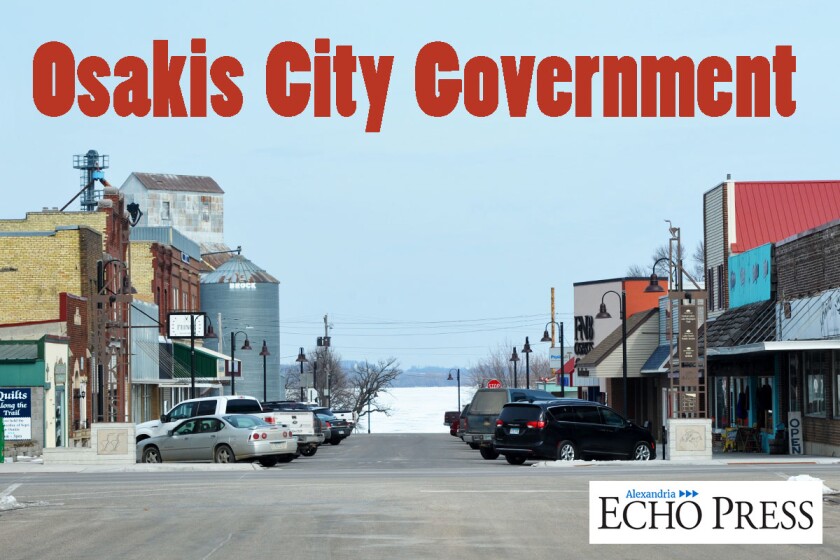 ST. PAUL — The Minnesota Court of Appeals issued a decision Tuesday, May 3, finding that the Minnesota Pollution Control Agency made legal errors and lacked substantial evidence to enforce a permit limit on the city of Osakis' wastewater treatment facility.
For 10 years, Osakis has been at odds with the MPCA over a phosphorus limit that was included in the city's wastewater discharge permit issued in 2012.
The city has worked to reduce phosphorus at its wastewater treatment facility, initiated voluntary partnerships with local farmers to reduce the amount of phosphorus entering the local watershed, and collected years' worth of water quality data demonstrating improved water quality in local lakes, according to Kelly Haff, government relations associate with Flaherty-Hood, which represented the city on the matter.
"Osakis takes its responsibility to provide wastewater service and protect local water quality very seriously," said Osakis Mayor Daniel Wessel in a news release.
Nevertheless, Haff said, the MPCA sought to impose a restrictive phosphorus limit on Osakis' wastewater treatment facility.
The city objected to the limit for two reasons, Haff said. First, the MPCA failed to properly apply state and federal law. The agency attempted to apply a standard to a water body that they themselves determined was not impaired, she said.
Second, the MPCA lacked evidence to prove the limit was necessary to protect the quality of downstream waters, according to Haff.
The Minnesota Court of Appeals agreed with Osakis on both points.
"This case has been very important to our city. The cost to upgrade our treatment facility to comply with this phosphorus limit would be between $8 million to $13 million," said Wessel. "Our residents and businesses would feel the weight of this cost once they received their utility bills."
When contacted by the Echo Press, Darin Broton, director of communications for the Minnesota Pollution Control Agency, said that the Court of Appeals' decision does not dispute that Lake Osakis is impaired with excessive nutrients.
"Phosphorus pollution in Lake Osakis and downstream Minnesota waters puts human health at risk and adversely impacts the economic vitality of our communities," Broton said in a statement about the court ruling. "While the MPCA will determine its next steps in the coming weeks, the agency stands by its commitment to taking a holistic approach of working with community partners to protect Minnesota's waters."
While the city of Osakis takes water quality seriously, they also have an obligation to be responsible stewards of public finances, according to the city's attorney Daniel Marx.
"We will not stand by and accept MPCA's enforcement of an erroneous permit limit that is not necessary to benefit the environment and would impose financial hardship on Osakis and its residents and businesses," Marx said.
"This decision is vindication for the city," said Wessel, "We attempted to resolve this matter with MPCA for years without litigation, but MPCA insisted they were right, and we were wrong. We do not hold a grudge, and I hope we can put this matter behind us now and work collaboratively to ensure our city is regulated in manner that is necessary to protect the environment and consistent with state and federal law."
"It is unfortunate that a small city like Osakis had to go to such lengths to get a state agency to apply their own regulations properly," said Marx.
The court's decision means that MPCA must start over, implement their own regulations correctly, and apply terms that are consistent with water quality data.
The full decision can be read here .