Alexandria School Board members, superintendent discuss reading proficiency of students
Alexandria School Board member Maureen Eigen told Laura Knudsen, another school board member, that her approach was not helpful.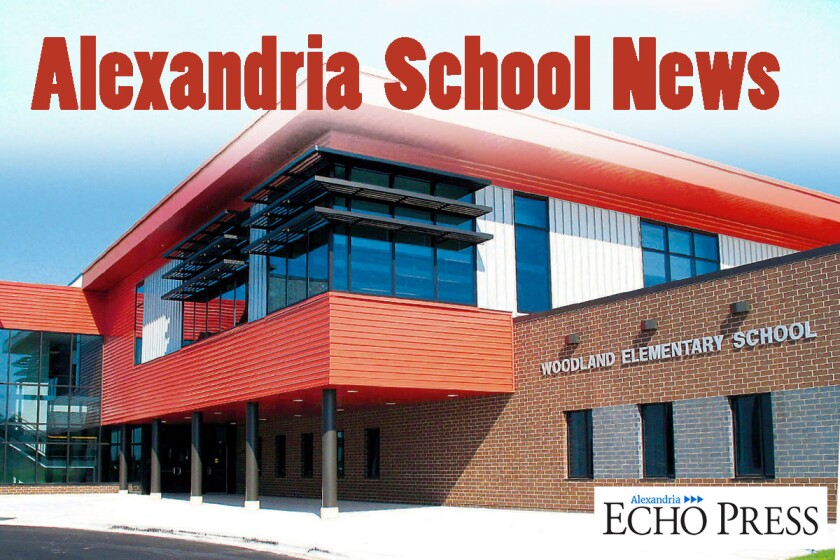 We are part of The Trust Project.
ALEXANDRIA — Alexandria School Board member Maureen Eigen told Laura Knudsen, another school board member, that her approach was not helpful when Knudsen was trying to get her point across about student test scores and what the district is doing to make sure students who are graduating can read proficiently.
The conversation came during and after a presentation by Darcy Josephson, assistant superintendent of teaching and learning, at the Monday, Jan. 23, regular school board meeting. Josephson gave a mid-year update on the district's operational plan.
During the somewhat heated debate, Eigen told Knudsen that at the committee meetings they had attended earlier talking about the same topic, Knudsen kept interrupting Superintendent Rick Sansted and that she was mocking everyone who tried to answer her questions.
Knudsen, who was clearly upset, denied the allegations and then asked Sansted if the meetings were open to the public and said that maybe she needed witnesses to attend the meeting with her.
During her presentation, Josephson said that there are interventions in place for students at the elementary and middle school level for students who fall behind and that they are being tested regularly to track progress for both reading and math. Knudsen, however, wasn't satisfied with Josephson's answers and said she wanted to know how many students were graduating with a 12th-grade reading level and also wanted to know what the district was doing to measure it.
Josephson said that the district uses the ACT test for juniors and seniors, as well as a couple of other testing measures. But again, Knudsen wanted to know how many students were graduating knowing how to read proficiently.
Sansted said the district does not have a standardized assessment for all its seniors and that he was not aware of any school district that does. He said that once they are juniors, they are offered the ACT test, which is not a standard test for all school districts, but the Alexandria district continues to offer that for its students. He also said there are other tests that colleges use and that the data would be a good place to start to find out the reading level of high school students. He told Knudsen it was a good question.
Sansted also talked about the multiple measures the district looks at for college and career readiness and that the district has a good list of college and career readiness indicators. He said there are seven or eight that the district uses. He said the district has had about 87% of its graduates meet at least one of the criteria. But he stated there is not a common standard across the state of Minnesota nor across the country.
Knudsen said that in the planning process moving forward, she would love to see more being done to make sure that students 10th grade and up are not left behind when it comes to reading proficiency. She said it is part of being a lifelong learner, which is part of the district's mission statement.
Sansted said it was a good observation and that there were 333 students who graduated last year, but the district didn't ask them to take a standardized test before they exited and that he doesn't believe that's standard practice.
Because Knudsen, along with Shawn Reilly, are new to the school board, Sansted said he would love for both of them to visit every school and visit with every principal and sit down with every cabinet member, because he said it would give them a good opportunity to learn the details behind some of the questions Knudsen has.
"I think we are all in agreement that we want kids to be successful," said Sansted. "And part of being successful is to read and comprehend. We are united in that goal."
The following is a letter to the editor submitted to the newspaper by a reader. It does not necessarily reflect the views of the Echo Press. To submit a letter, send it to aedenloff@echopress.com or Echo Press, P.O. Box 549, Alexandria, MN 56308.
The discussion continued as frustrations grew from both sides. At the end, however, Sansted said everyone who works in the district is passionate about what they do, that he is very passionate about all students in the district and that they have to learn to work together for the good of the students.
Knudsen agreed, but said that she just had concerns about the level of reading for students.
No action was taken on any of the discussion.
The meeting is available to watch on the district's website, alexschools.org . From the home page, click on the words, "I want to," on the upper right hand side of the page. From the pop-up window, click on, "Watch a School Board meeting" and then there is an archived list of all the meetings or you can click on the live stream link that will bring you to the district's YouTube channel where all the meetings are.