3 men arrested in Alexandria for drugs, stolen property
The men all had outstanding warrants for their arrests and are now in the Douglas County Jail.
Douglas County deputies arrested three men Tuesday, July 13, after checking a residence at 1749 Castle Lane SE in Alexandria for suspected people with active warrants.
The three men – Troy Edward Porter, 49, Alexandria; Timothy Edward Robinson Jr., 26, no known address; and William Landon Cross Olson, 24, Miltona – were taken to the Douglas County Jail for outstanding warrants and pending charges for narcotics, stolen property and felony in possession of firearms.
Here's what happened, according to the Douglas County Sheriff's Office:
At around 10:30 a.m., Tuesday, deputies were checking on the residence and as they approached the house, they could see through a screen door that Olson was inside the residence and they knew he had an active felony drug warrant on him.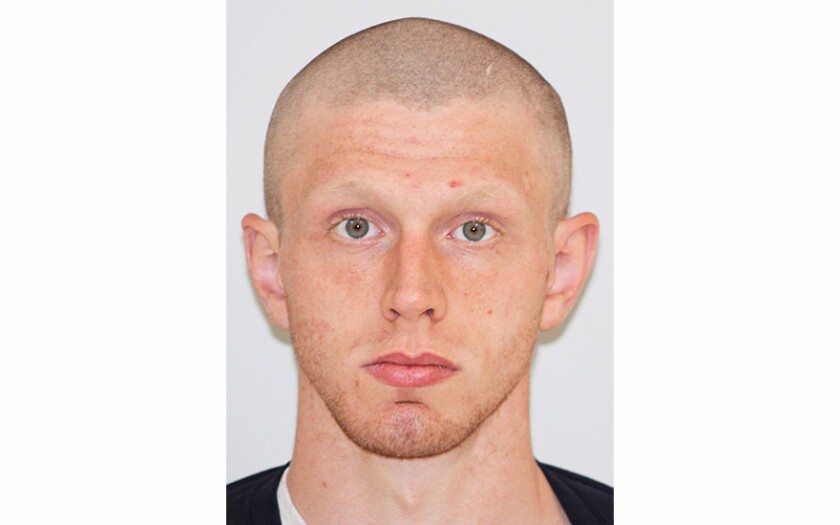 A deputy ordered Olson to put his hands up and come out, but Olson slammed the door shut and retreated inside the residence. Deputies stayed outside and waited for backup to arrive.
While the deputies were waiting, they located Robinson in a vehicle parked behind the residence. Robinson also had an active felony drug warrant on him.
When backup arrived, the deputies went inside the house to find Olson. Once inside, they found Porter in the kitchen area and took him into custody, as he had multiple felony drug and other warrants on him. When they arrested Porter, deputies found 8.5 grams of methamphetamine in his possession.
Deputies searched the house and Olson was eventually found in the attic hiding under the insulation.
While deputies were searching the residence, they found stolen property and drug paraphernalia.
The Douglas County Sheriff's Office, along with the Alexandria Police Department, executed their search warrant for narcotics and stolen property and found several items. While searching not only the property, but also a camper on the property, deputies and officers found methamphetamine, stolen property and three firearms, including an illegal sawed off shotgun.
All three men were transported to the Douglas County Jail. The investigation continues and other arrests are possible, according to the sheriff's office.
Assisting the Douglas County Sheriff's Office were the Alexandria Police Department, Minnesota Bureau of Criminal Apprehension and the West Central Minnesota Drug and Violent Crime Task Force.
Charges
According to the Douglas County Jail inmate roster, here are the pending charges, which include charges from previous incidents, for the three men:
Robinson – Probation violation.

Olson – Obstruction of the legal process and 5th degree possession of drugs.

Porter – Aggravated controlled substance crime 1st degree and firearm, three counts of 5th degree possession of drugs, obstruction of the legal process, receiving stolen property, possession of ammunition/firearm with previous felony conviction, two counts of 5th degree sale of drugs, DWI, illegal possession of a short-barreled shotgun, failure to appear and fleeing a peace officer.