Explore Alexandria area gardens at annual tour
The Tour of Gardens features five gardens in the Alexandria area.
The Douglas County Extension Master Gardeners will present its annual Tour of Gardens on Sunday, July 24.
The annual event, which this year features five gardens in Alexandria and the surrounding area, will run from 10 a.m. to 4 p.m. and will be held rain or shine. Cost is $5 for adults, with children free, and is payable at the first garden visited. Gardens can be visited in any order. Although the tours are self guided, master gardeners will be available to answer gardening questions.
Visitors are reminded to not bring pets, to wear sensible shoes, and to refrain from deadheading flowers or asking for plant cuttings or divisions.
For more information, call the University of Minnesota Extension office at (320) 762-3890.
Lucretia and Bruce Campbell
3744 Little Ida Beach Road NW, Alexandria
Hardy cactus by the driveway are gradually spreading through the rock garden, where visitors will also find miniature hydrangea. Lucretia's houseplants are moved outdoors in May and provide color and variety in her gardens and landscape. Behind the house, the gardens showcase mammoth mums, poppies, allium, tansy and more. Tiers of hostas grow in the shade at the back corner of the house. Visitors can also walk through a rose garden by the lake. A variety of trees, including a Korean lilac, Japanese lilac and weeping shrub, bring color to the gardens throughout the seasons.
Connie Simons
907 Curt Felt Drive, Alexandria
A burst of color awaits visitors to this yard, which includes re-purposed planters, flower gardens, a vegetable garden, and a variety of trees and plants. Succulents can be found at many locations, including in unique planters and wreaths. The gardens also include nine rain barrels, a garden shed, vegetables in galvanized tanks and many trees. A few of the unusual trees include a Tatarian Hot Wings maple, a Kentucky coffee, a Heritage birch and a Toba hawthorne. Vista "Bubblegum" petunias are also included in many of the garden areas and planters.
Ron and Ann Branch
Berry Ridge Farm, 1301 Firemen's Lodge Road SW, Alexandria
This year marks the 35th anniversary of Berry Ridge Farm. Ron and Ann sell vegetables, fruit and flowers directly to customers at their 11-acre farm as well as at the Alexandria Farmer's Market. Their high tunnels allow an early May start and a longer fall season. Their crops include tomatoes, cucumbers, peppers, potatoes, green beans, beets, strawberries, several varieties of blueberries and much more. Watering is done with drip irrigation. They also have a small cranberry bog that was started three years ago.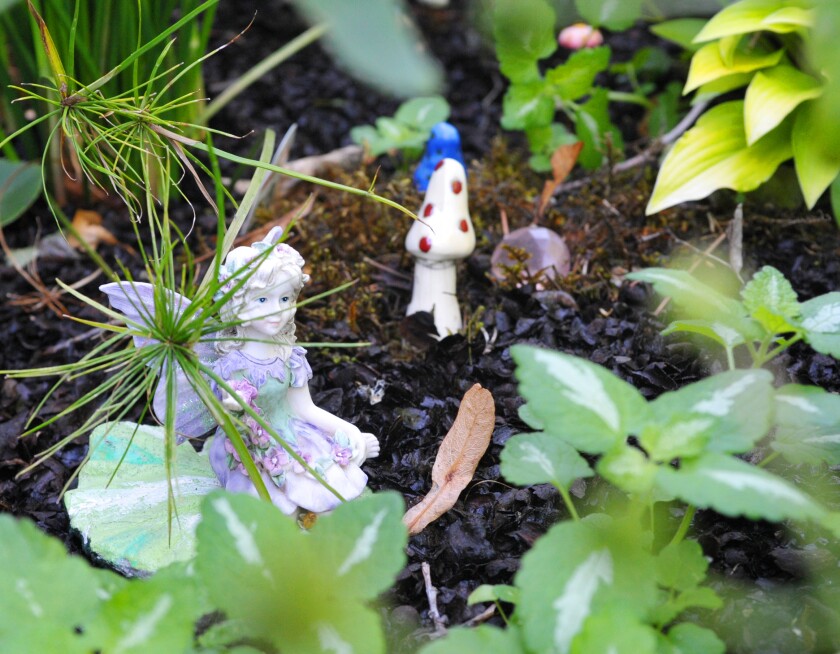 Warren Schmidt
1709 Firemen's Lodge Road SW, Alexandria
After moving to this location a few years ago, Warren Schmidt has given the landscape his own special touch. He enjoys growing tea roses and dahlias and is always trying new varieties. Visitors will also find giant cannas, gladiolus, hosta and iris around the property, as well as a colorful moss rose garden that re-seeds itself every year. He also over-winters geraniums that brighten the landscaping.
Barb and Bob Friederichs
3400 Latoka Bay Road SW, Alexandria
Day lilies and strawberries welcome visitors to this yard and garden. In addition to many gnomes and fairies tucked here and there, the site contains various combinations of vegetables and fruit, including, raspberries, tomatoes, cabbage, broccoli and celery. The terracing project in the backyard has been a six-year project and includes many hostas, ferns, lady's mantle and perennial geraniums. A garden with an assortment of herbs is located close to the house for easy access to the kitchen.