On the Street: January 29
.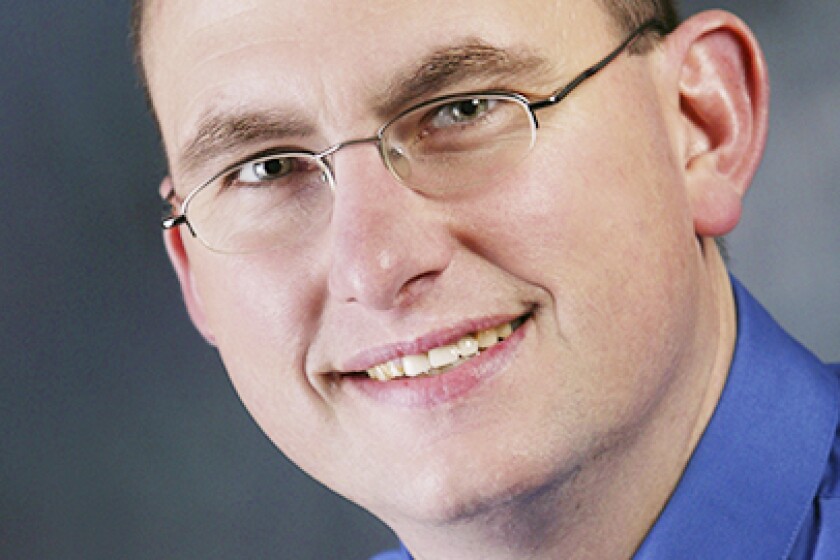 Athletic trainer elected to international editorial board
Athletic trainer Rich Hardy of Heartland Orthopedic Specialists was added to the editorial board of "Arthroscopy: The Journal of Arthroscopic and Related Surgery."
Arthroscopy is an international, peer-reviewed medical journal that was established in 1985.
Hardy will take part in furthering advancements in orthopedic and sports medicine care in this new role. He was previously asked to serve as a peer reviewer, and more recently accepted a position on the editorial board.
Hardy has a background in orthopedic and sports medicine research and has co-authored several peer-reviewed studies and articles himself. He graduated from Northern State University and obtained his board certification as an athletic trainer. Hardy then continued his education at the University of Nebraska at Kearney, earning a master's degree in exercise science.
He joined the sports medicine team at Heartland Orthopedic Specialists in 2001 and finished his doctorate degree in 2017. Hardy is an athletic trainer for local athletes and teaches some courses at the University of Minnesota Morris such as human physiology, anatomy as well as sports and exercise science.
To learn more about Hardy and the sports medicine team at Heartland Orthopedic Specialists or to schedule an appointment, call 800-762-1177. For more information, visit heartlandorthopedics.com .
Gate City Bank promotes staff member
Christa Olson of Gate City Bank has been promoted from her previous role of customer service representative to customer service and sales supervisor.
An Alexandria native, Olson brings three years of experience to Gate City Bank. She currently lives in Osakis, and she enjoys camping, boating and spending time with family and friends in her free time.
Gate City Bank employs more than 735 team members at 43 locations in 22 communities across North Dakota and Minnesota. For more information about the $2.8 billion mutual bank founded in 1923, visit gatecity.bank .